2006 Corsa C 1.3 cdti diesel.
My clutch pedal suddenly started lifting up slower than normal but still worked ok.
The next day the clutch stopped working, no resistance, easily moves fully up and down (luckily I was already parked at my place).
Today I fitted a new master cylinder (nightmare job including removing the steering column) and it's still the same.
I got a one man bleed system, loosened the bleed screw and pumped about 100 times, no fluid came out and it's just the same.
It doesn't seem to have lost much fluid if any, I only saw one very small drip underneath in the middle of the engine (after pumping the pedal) but very little on the ground.
I can't see leaking on the bell housing.
Is this a gearbox out job?
Clutch release cylinder?
Slave cylinder?
Is that what I need to replace?
This one fits my car :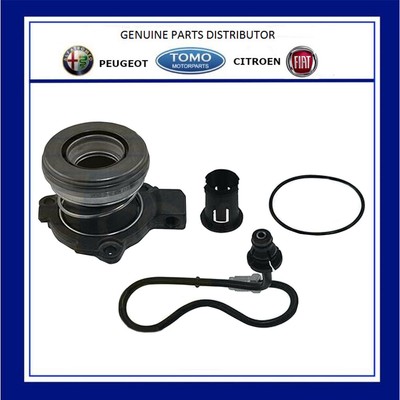 Find many great new & used options and get the best deals for VAUXHALL ASTRA G H CORSA C VECTRA B ZAFIRA B CLUTCH SLAVE CYLINDER CSC at the best online prices at eBay! Free delivery for many products!