Discussion Starter
·
#1
·
Hi everyone....as some of you may know, my speciality is custom box building...so thought I would show you what goes into my custom made boxes...
PLEASE NOTE THIS IS A TEST BOX!! IT WILL NOT BE SEALED INTERNALLY AND 2 PANELS WILL ONLY BE SCREWED ON NOT GLUED! NO PORT FLARES, NO TRIMMING ETC...JUST A RAW BOX TO TEST!!
Well after the initial design stages which can take anything from 20mins through to 2 days (longest I took to design a box was around 4 days!!!)....After building well over 100-150boxes, for lots and lots of speakers....I have tried around 95% of typical box designs out there so know how to get the best out of the used sub...trust me on that!
Boxes ive built are;
Sealed
Ported
4th order bandbass
6th order bandpass - series tuned
Ported tunnels
Transmission lines
The one ill be showing today is a 6th order bandpass on a small scale...its only for 2 AA Chaos 12" drivers which are rated at 800wrms each...
The vehicle is a friends VW Sharan as he recently had to do a run to the landfill so the box slid nicely into the back lol
After the design was finalised (after 2hours of playing with the design and getting the response to look how I wanted it)...I draw up the box in CAD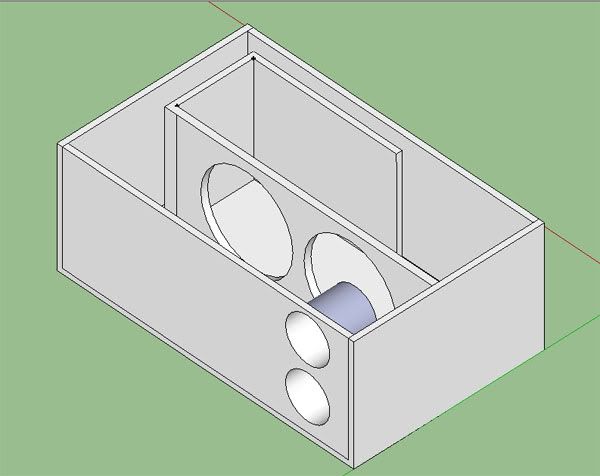 Then time to go fetch some MDF and cut it up!
Test to make sure everything lined up how I wanted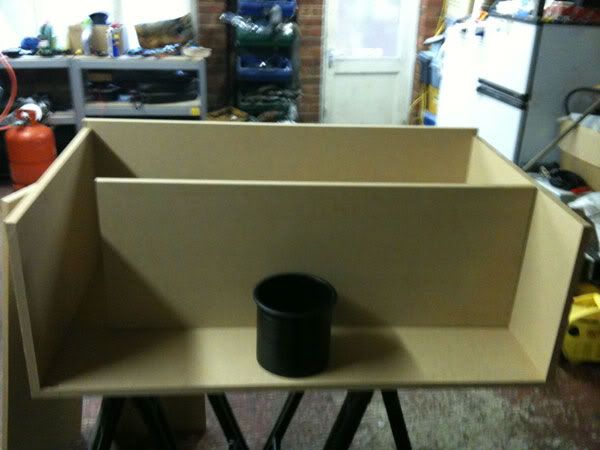 Front baffle to be cut
6" ports for front chamber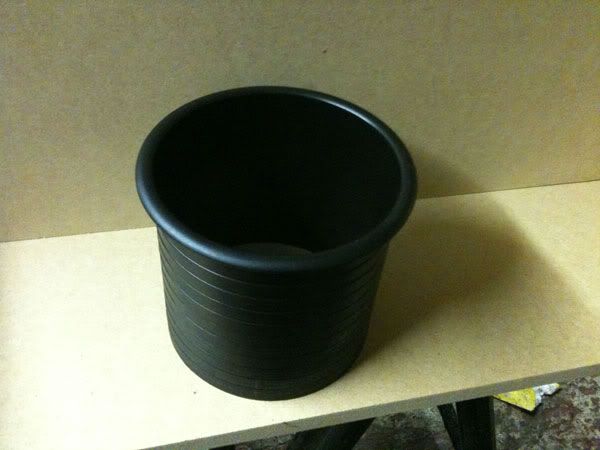 Glued together
Subs in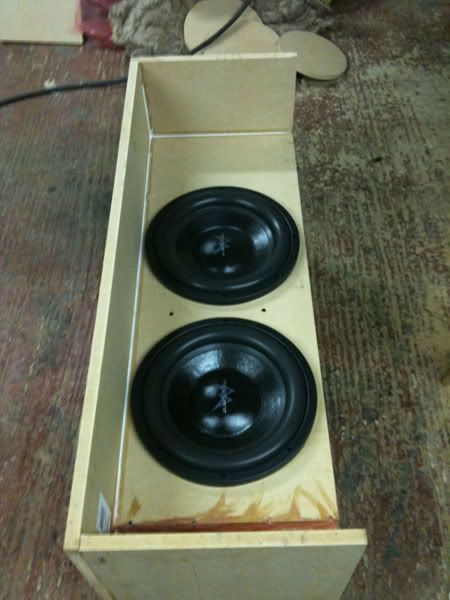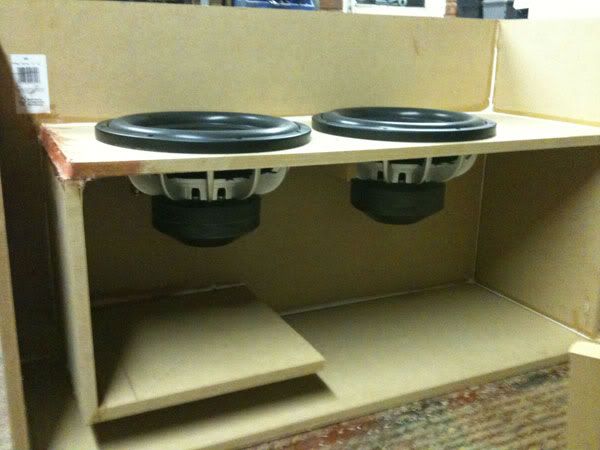 Front panel on with 2 6" ports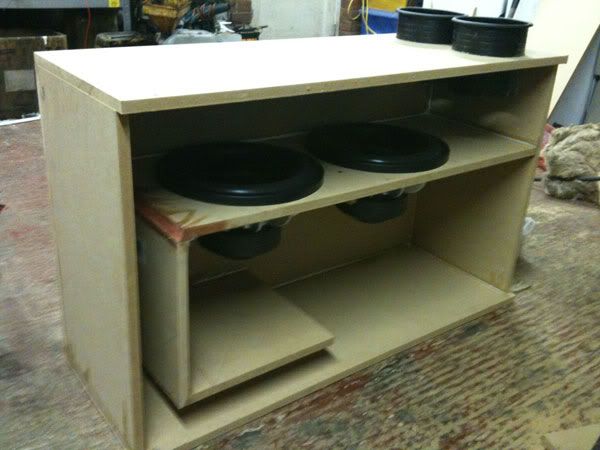 Box in the car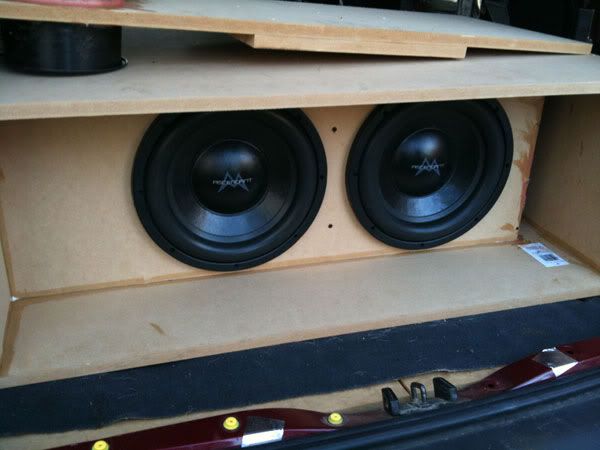 Front panel was strengthened and screwed in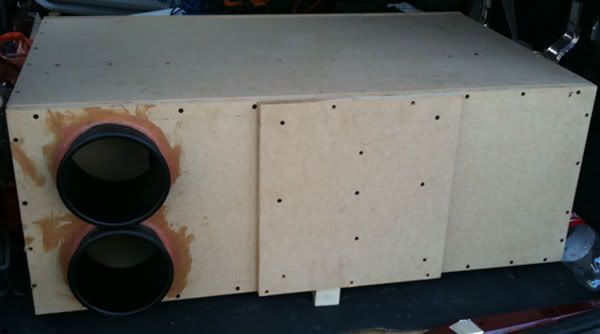 All you can see of the subs is...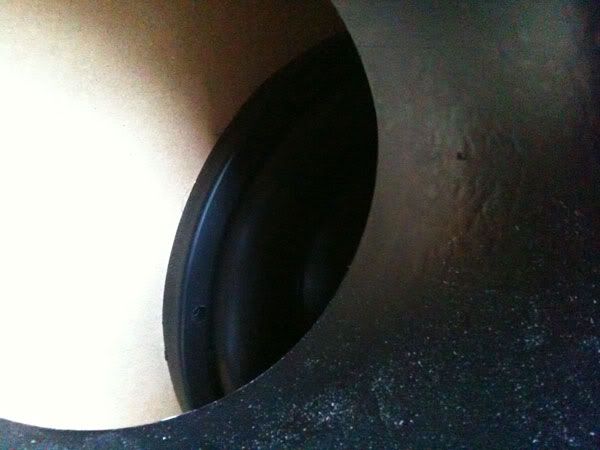 hahaha
next up...time to do some testing! Subs are pretty stiff at the moment so not sure what the bottom end will be like!
teamSPB