Discussion Starter
•
#1
•
I have a Holden Barina which is a rebadged Corsa C for the Australian market.
I checked the specs and thought it was supposed to be all discs as shown here:
Prices for the 2005 Holden Barina SXi range from $800 to $5,990. Compare prices of all Holden Barina's sold on CarsGuide over the last 6 months. Use our free online car valuation tool to find out exactly how much your car is worth today. Based on thousands of real life sales we can give you the...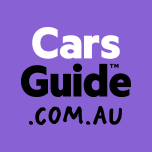 www.carsguide.com.au
It actually has drums on the back. I went to replace the bearings on the drum & unless it just fell off and I did not see it, there is no ABS ring where one should be.
Should all Corsa C cars that come with drum brakes have that ABS ring installed.
It is not something I would think would just fall off & I would have to physically remove it from the drum cover which is what all the videos seem to show.
However, where they all show the step to remove the ABS ring,on mine, there is not one there. Do some drum setups have this sensor in a different form somewhere else on the car?
Obviously, I do not want to put it all back together without verifying this first.