No, it's wasteful (not very eco, if that concerns you) and, although Kwik Fit used to (don't know if they still do) make no charge if the regas doesn't cool the car, it's money spent for nada. Not knocking Kwik Fit - I've been through all this routine including AC "specialists" and paid for regasses several times for little or no effect - but a machine is wheeled up, stuff sucked up, stuff pumped in and the people in the blue workwear leave it unattended.
First off, see if you have AC. As an easier visual than suggested, get your bonnet up and look down at your radiator area. The compresser that Opcomdiagnostics mentions is a slightly difficult spot for the new owner so, look down at the rad and scan your eyes to the left. you should be able to see the drier - it looks a bit like a zinc thermos flask. There will also be fairly narrow metal to rubber pipework that does not look like coolant pipes. They will lead to a pair of metal pipes feeding into your bulkhead, quite high up near the middle. None of this present means you have a useless button.
If you have, then something isn't working. The fan noise isn't related to the AC, but 4 is fairly noisy, 3 not too bad and 2 or 1 very easy on the ears. If 4 isn't noisy, your blower isn't performing but I'll concentrate on your AC for now. I'm in another country from my Combo (that I did finally fix the duff AC - many don't work because it can get expensive and the car is cheap now) so I can't tell you about whether those fuses need to be there. Missing ones (or blanked off) sounds ominous to me, though.
Some of this video might help you check if you have AC installed.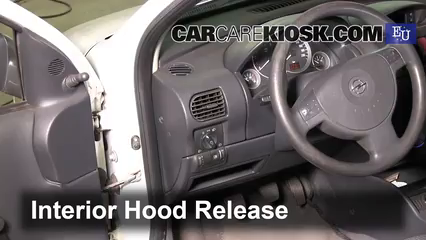 How to add freon to recharge the ac system in a $YearMakeModel in this how-to video

www.carcarekiosk.com
If you definitely have the bits, I'll go through the things to troubleshoot before regassing but not right now as it takes a lot of writing and not much point if Plod took it out.