The g/f picked up her 02 plate 1.2 last week & has driven it all week without any real bother.
She came to see me on my dinner yesterday at work & that was the last she used the car.
Come to jump in today to go to town & minimal dash lights are on.
Mileage display - which comes on when you unlock the door, displayed sod all. Even with key turned.
Interior blowers worked
Headlights worked
The only lights on the dash that displayed were the handbrake light & the light indicated by the green arrow: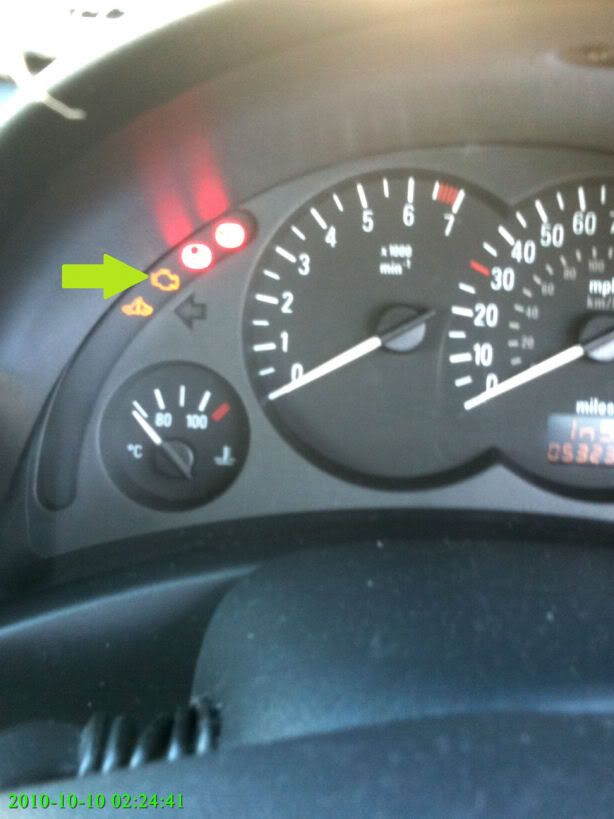 Which i believe is an engine warning light?
She's try to start it & it'd just turn over & not fire up.
It has supposedly had a new battery & the altenator checked. She says the battery is new, but as she was told it'd been serviced & i've spotted that it hasn't (tap water for screenwash, dirty coolant, black oil) i wonder if it's had a NEW battery, or a DIFFERENT battery - being 2 different things.
Got the jump leads out & tried it off of my car - again no joy.
Kept trying & kept trying - no joy.
Was about to push it to where i park so it could be stuck on charge (even thuogh doubting that'd be a solution) & when she turned the key, everything fired up (lights) as though there'd been nothing wrong & car started first time.
This comes 1 week after all the needles dying on me on the drive home from Scotland & then firing up again, & then dying again & doing that cycle about 4-5 times in the space of 30-60 seconds (which also hasn't happened since).
Ideas of causes?
Ideas of solutions?
Ideas of likely cost?
Thanks.
EDIT
: As i have opcom, where's the port to plug in to so i can read/wipe fault codes?