Figured I would write a new progress thread as the old one was a bit of mess, basically I bought a standard black 1.8 SRi back in September last year. Haven't got any pictures of it as standard, but we all know what a standard black SRi looks like anyway.
First thing I did was get rid of the Ripspeed headunit that it came with and replaced it with a Pioneer DEH-P5100UB, much better.
Before even owning the car I'd ordered some Apex 40mm springs off Garry from Motorsport World on here, highly recommend him, springs came the next day. :yes: Drove down to Solly's after having the car for a week or two and got them fitted, then met up with Chris26 off here to take some pictures of the now lowered Corsa.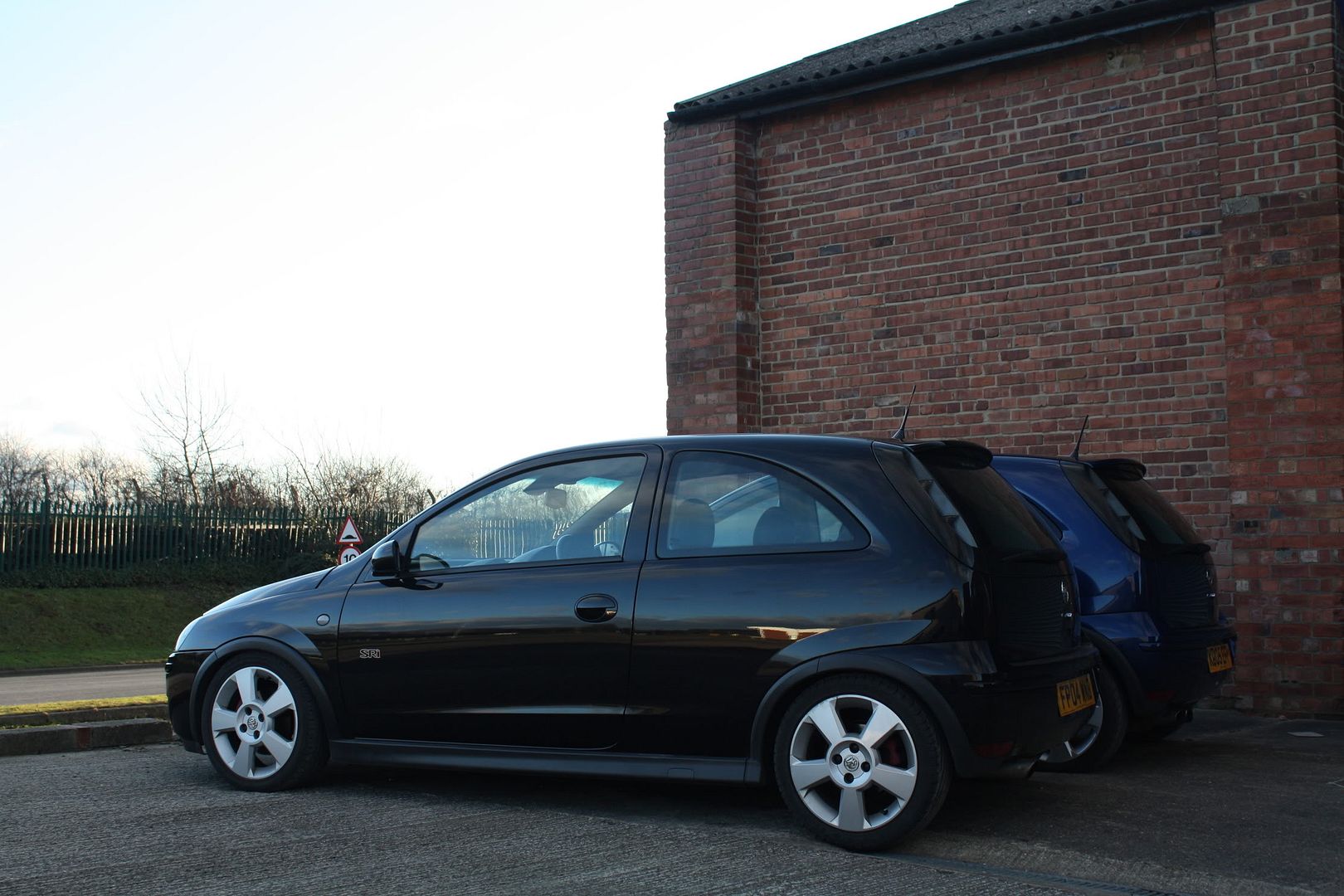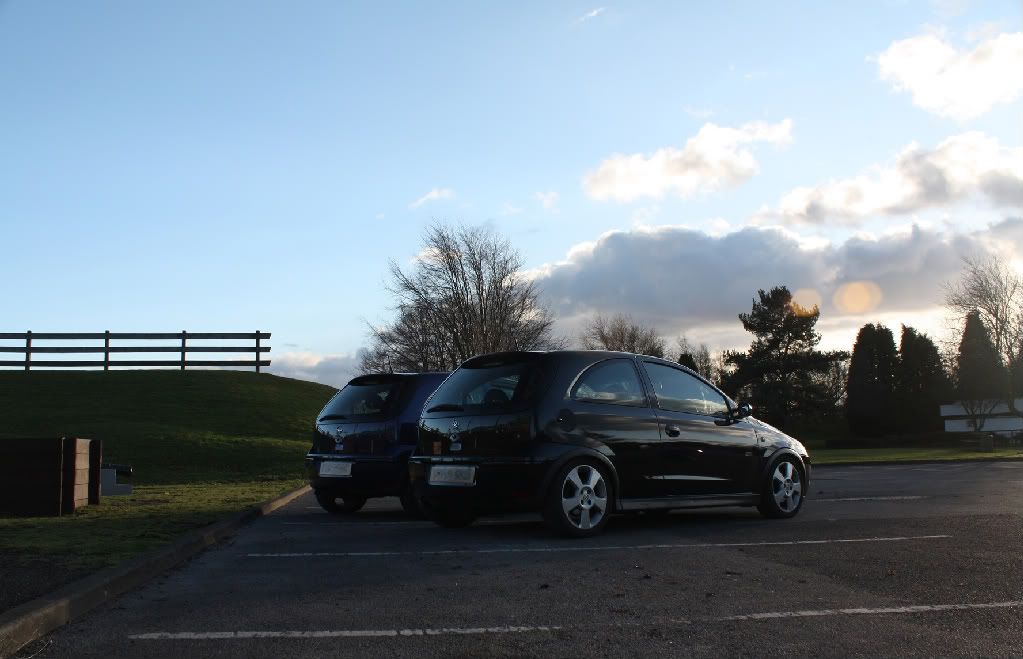 Anyway, after that I didn't really do anything to the car until about January time when Scott decided to sell his two 12" Alpine SWR-122D subwoofers and his Alpine MRB-M1005 amplifier. Can't complain with a 1000 Watt RMS of bass, I absolutely love it! :lol:
Ste SRI put his custom cat back up for sale with a 5"x3" oval back box in March for a decent price, and since my exhaust was rusted to high heaven and no longer had any hangers I thought it would be a good time to replace it. :lol: So I met Ste at Solly's and had that swapped over whilst Ste had Tom.W's old Piper fitted to his. Also bought a Courtenay Sport panel filter of Petrolhead Matt, expecting a little more sound – was rather disappointed though. :lol: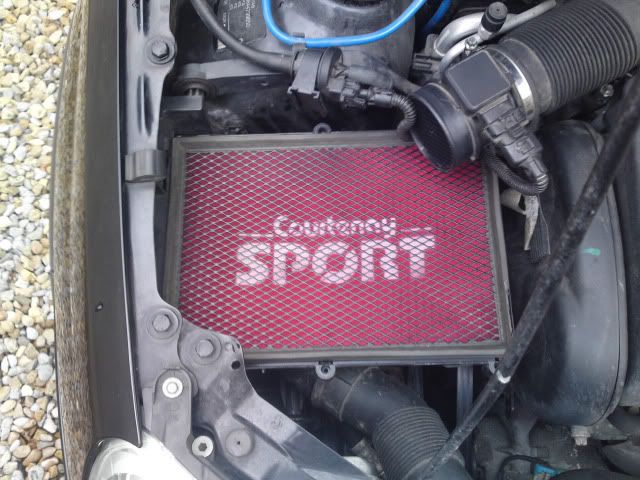 The plan was always to have gloss black SRi's, but after been offered Kitch's old Team Dynamics Pro Race 1.2's at a price I couldn't refuse, I bought them and got them fitted. Look much better than SRi's imo. Also got my mate to tint my side repeaters for me.
The car was up for a service in May, couldn't really afford garage prices as I'd spent a fortune in March and April so was absolutely skint. So took the car up to Solly's for a service and got my Renault Laguna splitter fitted for a decent price.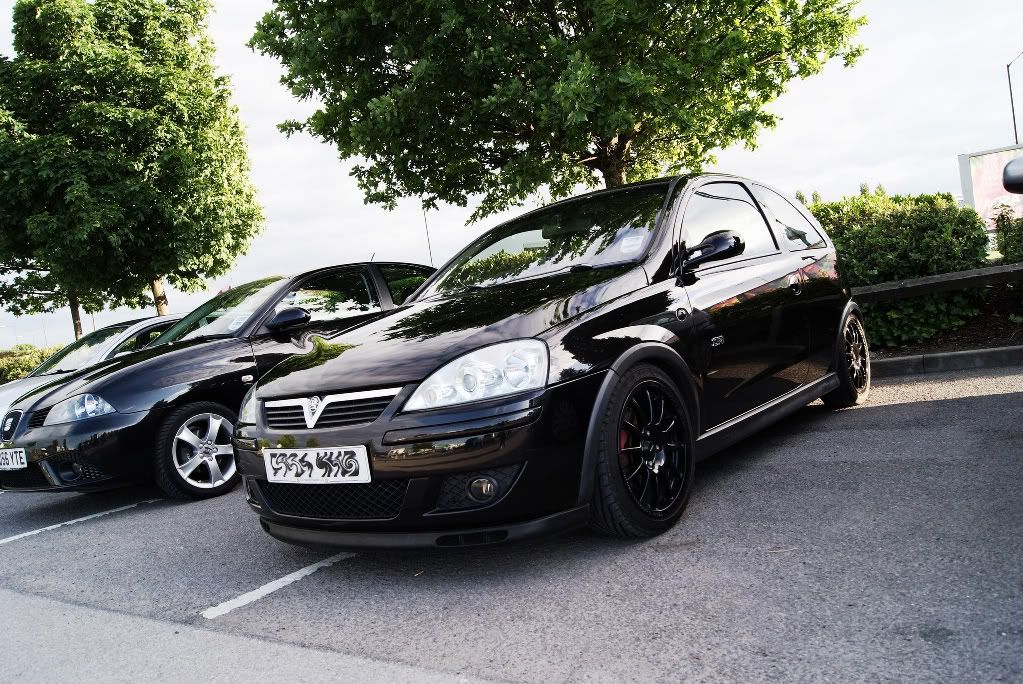 I wasn't really happy with how it sat on the back, because of the offset of the wheels it looked a lot higher with the Pro Race's on than it did with the SRi's – so I bought some 60mm Koni springs off Lewis. What an experience that was, don't recommend buying off him at all. Still, looked a lot better lowered 60mm at the back than it did 40mm.
Before:
After:
Decided I wanted to go down the stealth route with the Corsa, and after a fail attempt at smoking my facelifts I decided to buy some smoked Phase 2 angel eyes. Which I don't regret as they look a lot tidier than smoked facelifts, though I'm sure many will disagree with me. :lol: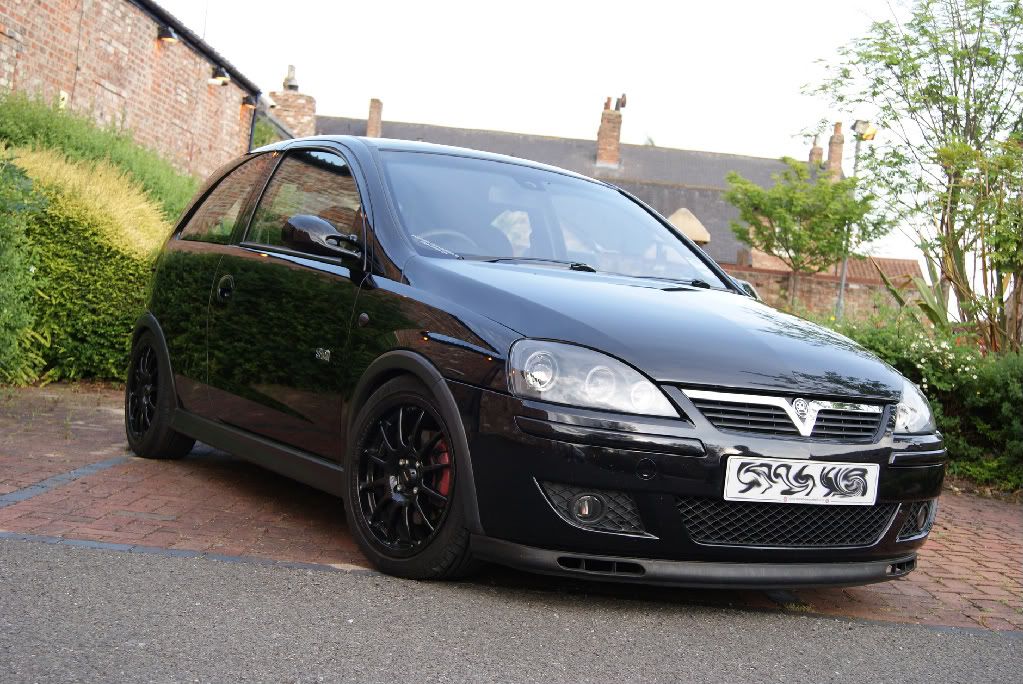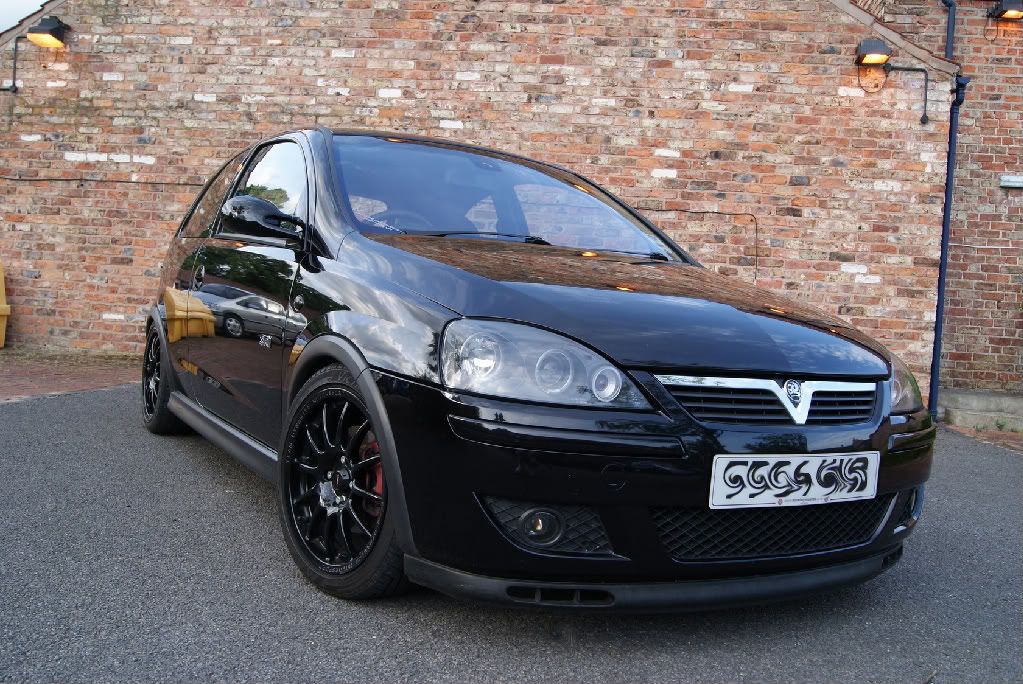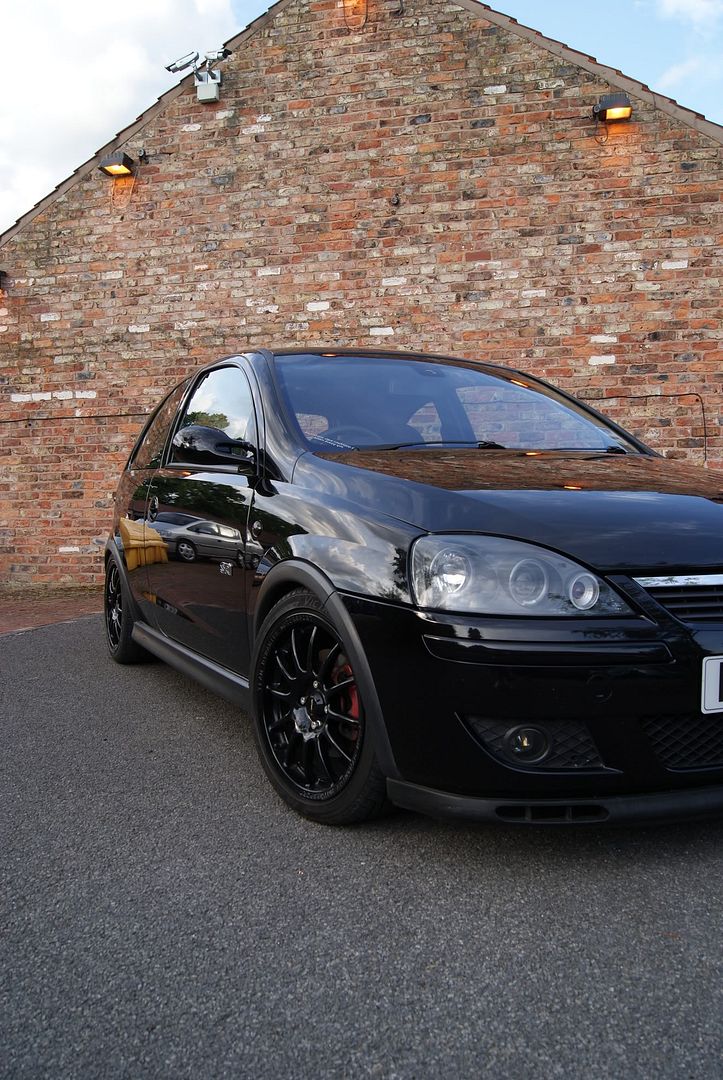 Last month Scott Gibson decided that he was going to split his Corsa and sell up, I'd always wanted a Steinmetz grille so swapped my bumper for Scott's front bumper which came with a Steinmetz grille and a Leon Cupra R lower splitter. I also swapped my gloss black Pro Race 1.2's with danh785 off here for some matte black Pro Race 1.2's. Was unsure at first but I like to think I made the right choice.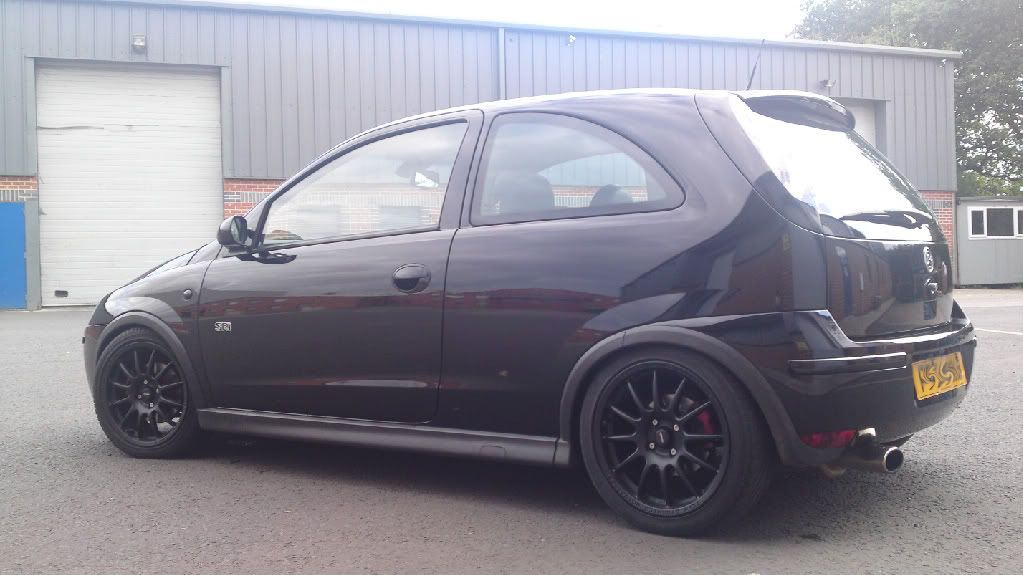 Last week I also bought Scott Gibson's dblias Flowmaster off him. Engine cover is currently painted red but I just bought a gloss black one off Lukeh on here which should be in the post, as well as a Richbrook alloy oil cap so the engine bay should be looking a little better as of next week.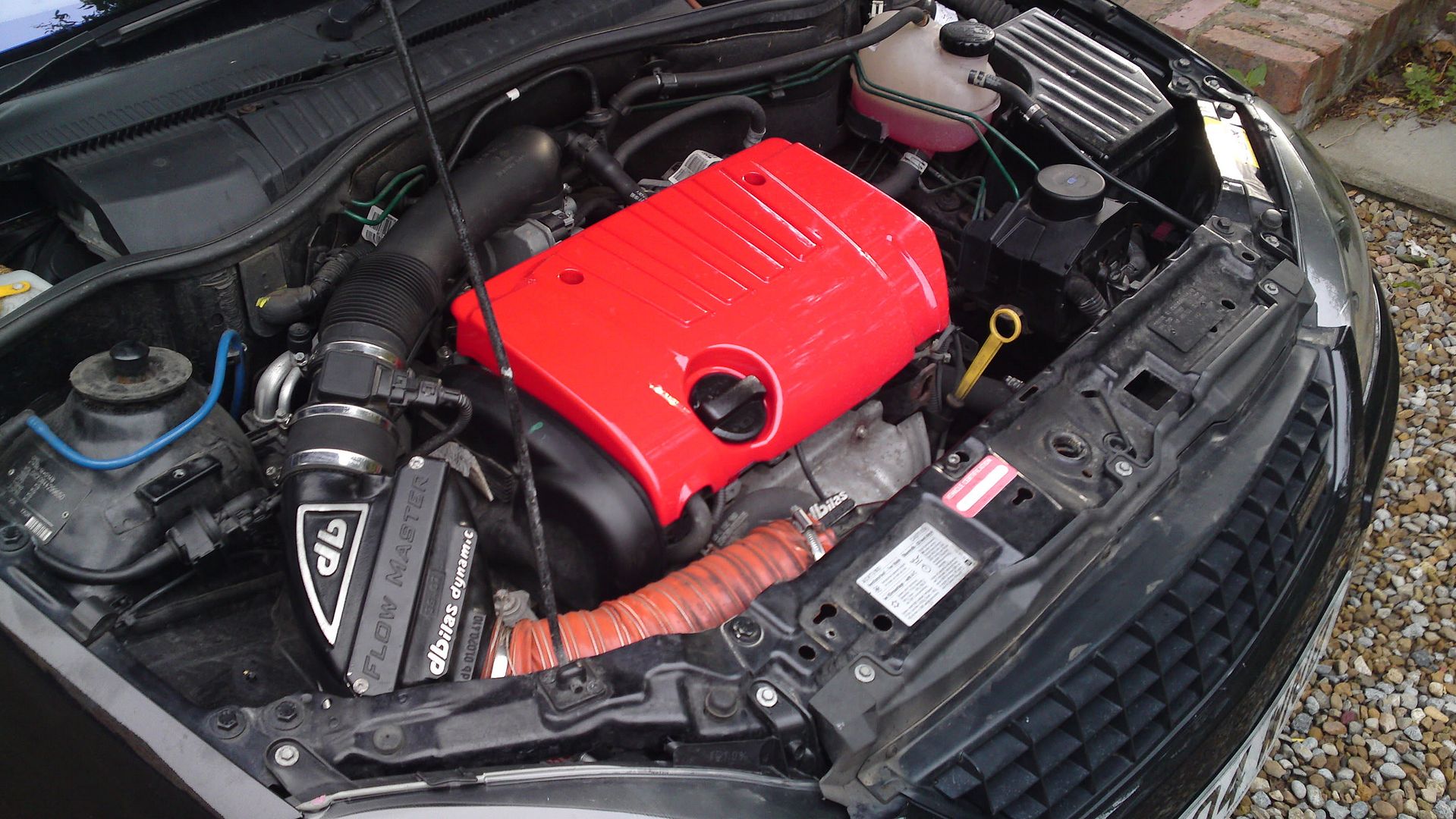 That pretty much brings us up to date. Not planning on doing too many more exterior mods as it's looking the way that I want it to atm. Future plans include FK Silverline coilovers as I want to lower the front a tad more, and I plan on getting a full respray as the rear quarter got keyed and the colour match is a bit off.
Let me know what you think.