not posted much on this site so thought i would get some pics of my corsa up and see what u guys think. got the car completely standard in febuary and have done a few wee things to it.
keep in mind this is my 1st car and im a student so funds arent too good at the moment!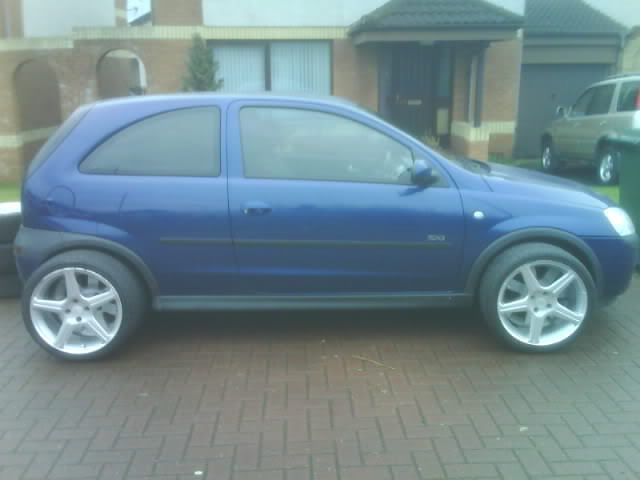 got some tints and bought wheels off a mate.....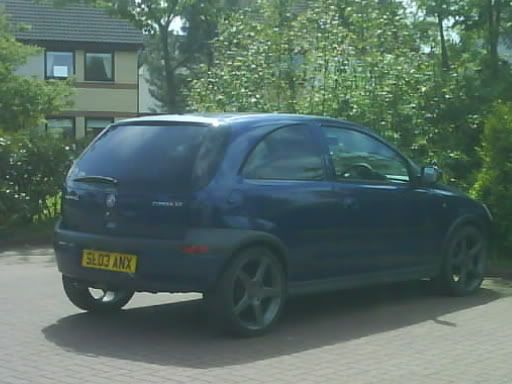 didnt think the silver wheels went that well with the colour of the car so got them sprayed...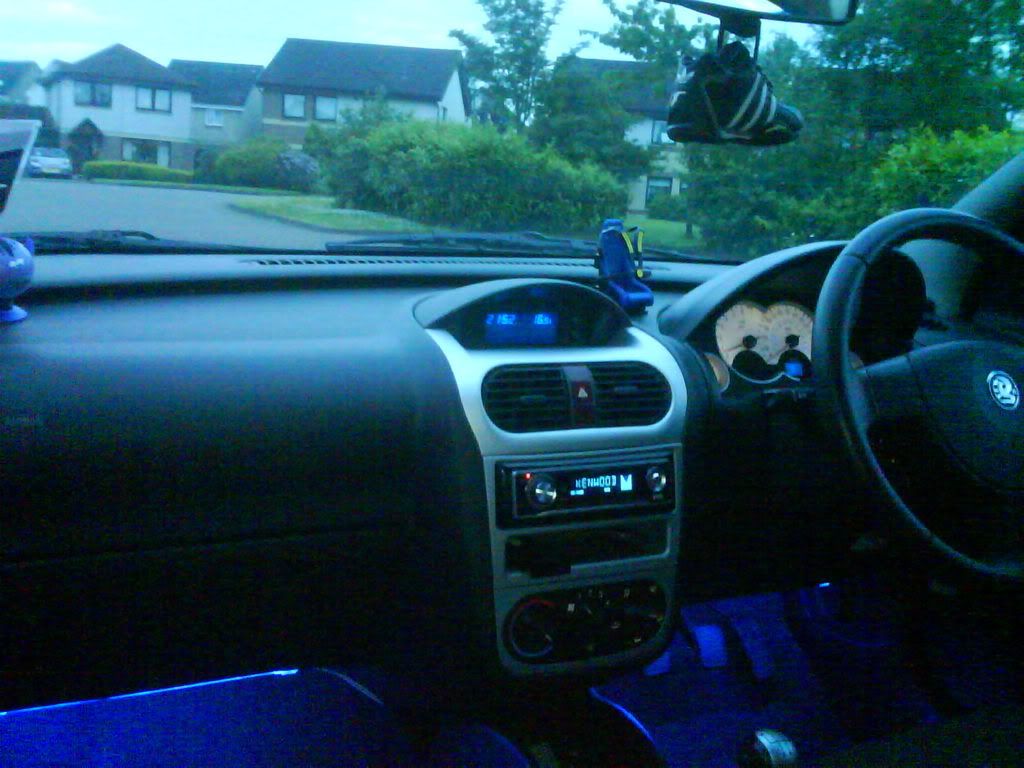 spent one afternoon changing the cd player and all the dash and centre console lights. also some neons in the footwells...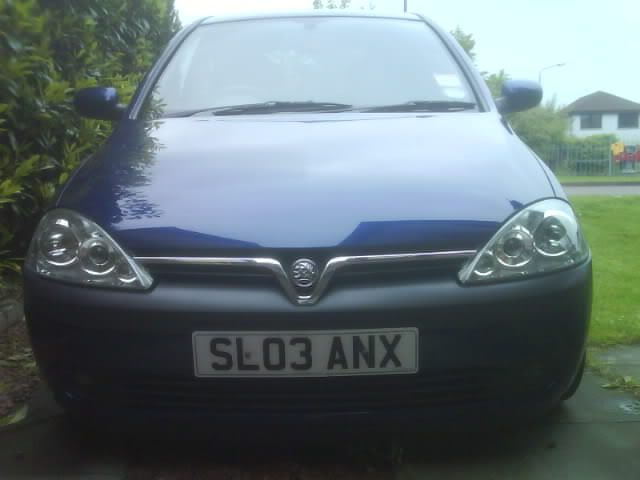 got some HIDs but after the guy fitted them he told me they wer illegal in the pre-facelift lights so had to splash out and get sum facelifts....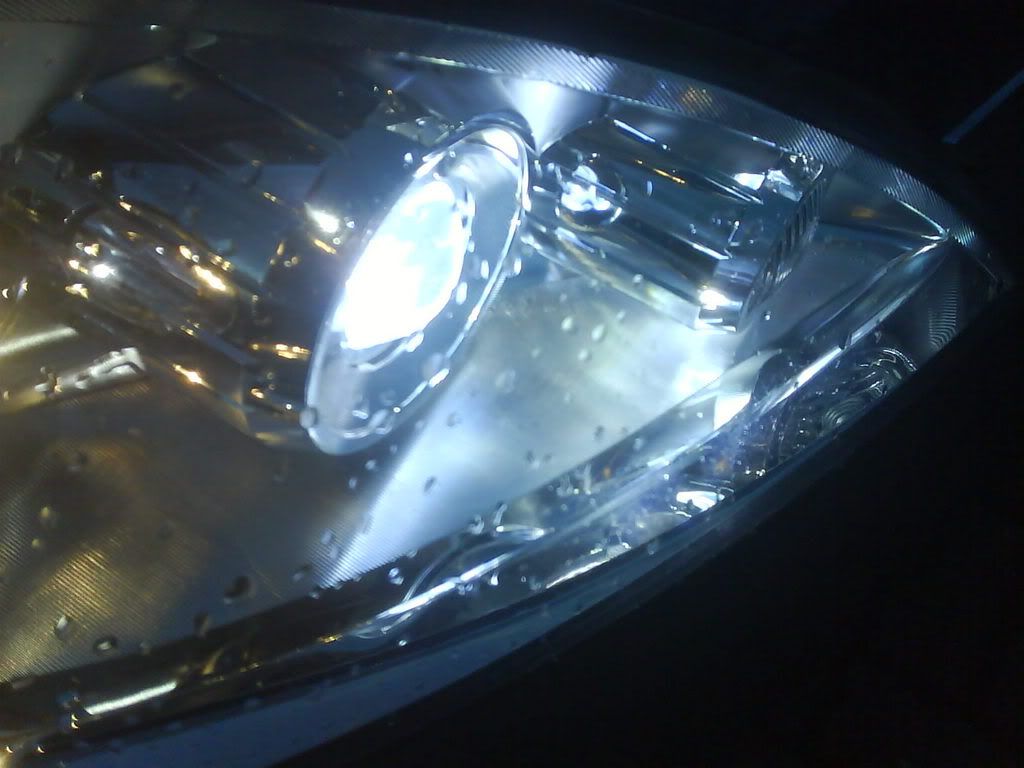 HIDs in action... 8000k...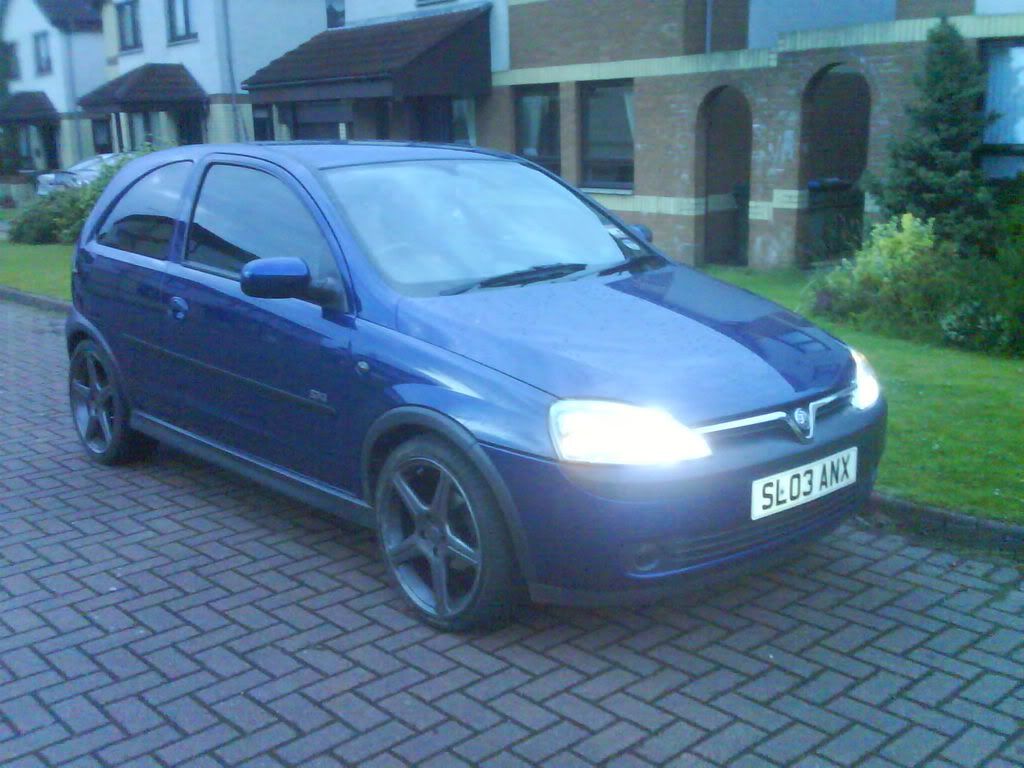 changed side repeaters..... and basically what the car looks like now.....
and again.... got a few plans for it over the summer but need to work some extra shifts to get the money in first!
all comments welcome.
tony