Discussion Starter
·
#1
·
Hi there,
I've got the Ncdc2015 installed in my Corsa and was wondering if I could upgrade from the current MID/MFD(?) screen to a CID screen?
Anyone have any experience of this?
I understand I will need the bigger dome as per:
http://www.corsa-c.co.uk/forum/showthread.php?t=77651
, but what I really want to know is what connections I'm looking for and where they'll be... I'm guessing that the wiring will already be there too...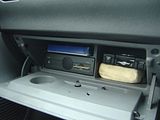 Please note - this unit came in the car as an optional upgrade - I didn't install it. If you've got any questions I'll try to help, but tbh you'd probably get more sense from Jade Goody after a couple of bottles of Champers...
...
Any help would be greatly appreciated, I'll even throw in a high five for your effort