Discussion Starter
·
#1
·
ok so i used to have a corsa c sri,heres my old progress thread... i did love my corsa but... mehh... things change.. sold it to someone on here who then ruined it and sold it on.. mentionin no names as hes banned now from what i heard
but anywhere heres my car how i left it when it looked nice!
http://www.corsa-c.co.uk/forum/showthread.php?t=210617
i started getting bored of it tbh and then went to uni and didnt see the point of having a car worth nearly 4k sat here... so i bought a polo
so... I've got a silver 6n 1998 (first registerd 1999) polo 1.4 16v, and... its more fun than the corsa, and what makes it all the better is its a fraction of the price
wanted a silver car as my last car was black and a pain in the arse to clean and scratches showed up really bad so... lower maintanance
heres the car how i bought it, from the clubpolo site in mid december. had a jvc headunit and was lowered on coilies, thats about it for mods but the car was in really good condition with only 87k miles so for its age well under average, also had full service history and lots of paperwork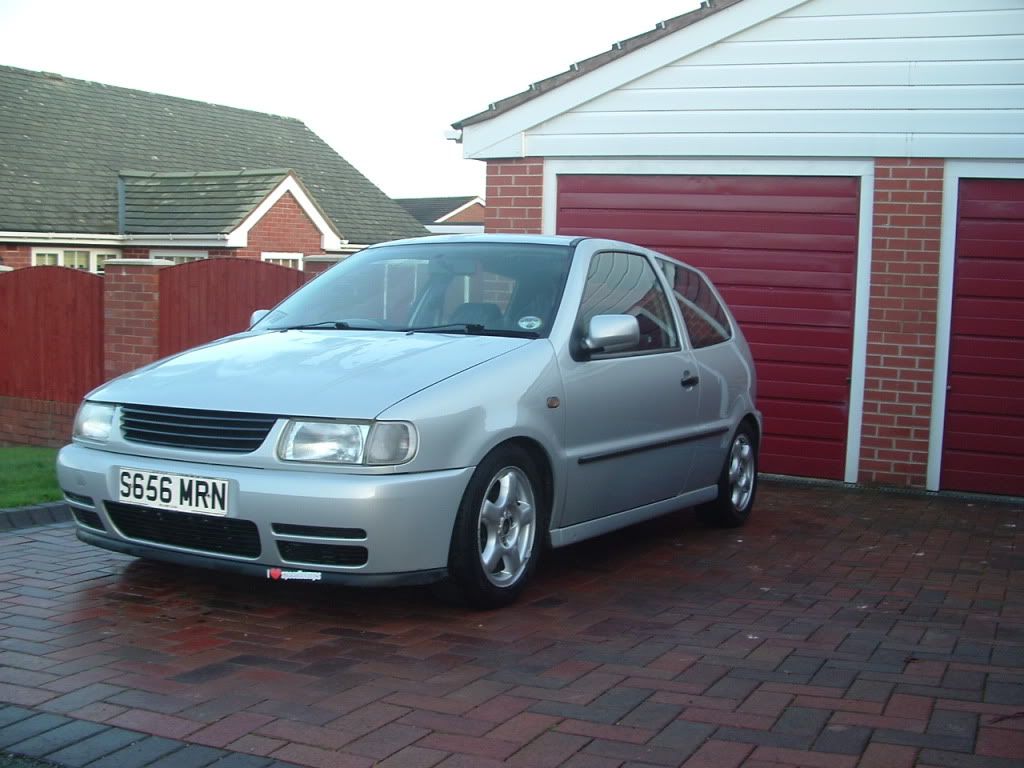 [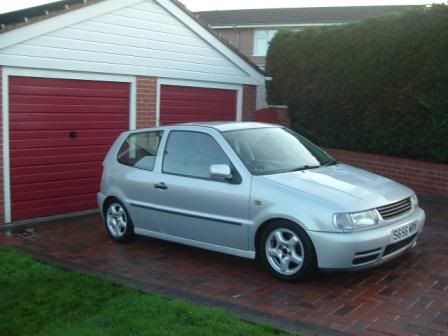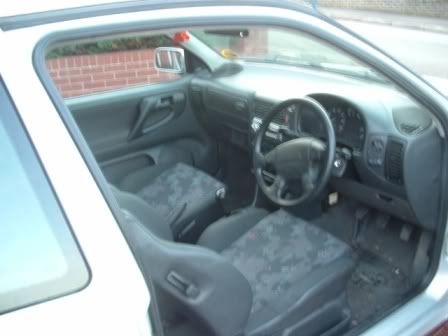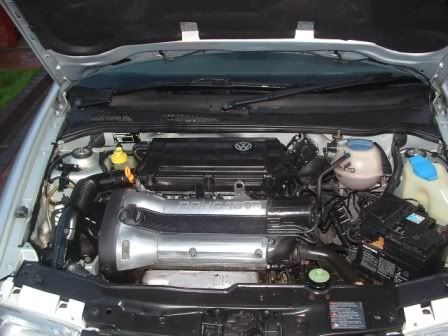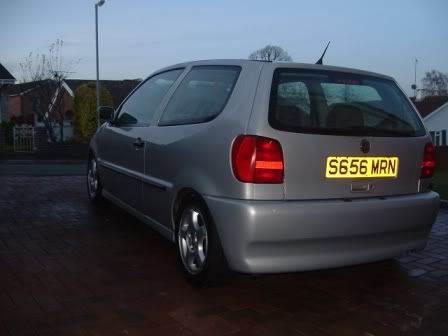 so.. the first thin i did was to fix little problems ect on it.. put new disks n pads on... supplied by the lad i bought it off
, did a full service and fixed oil leak , got a few random pics of the car while we had a look around it,,, (new brakes and pads and service done by ........ Mattsri off here ofcourse
and i watched and learned... and made coffee.. lol)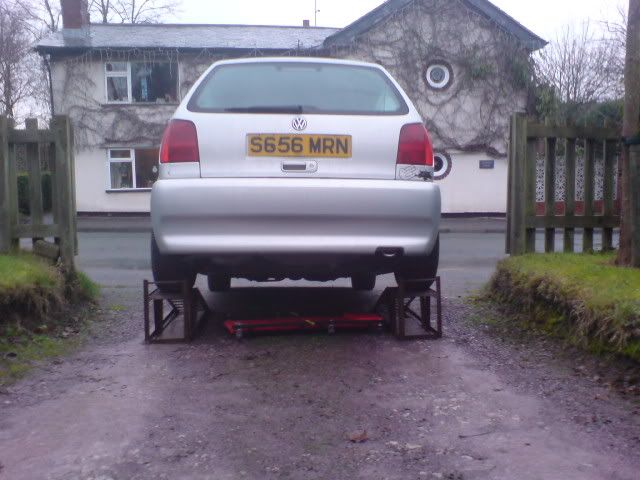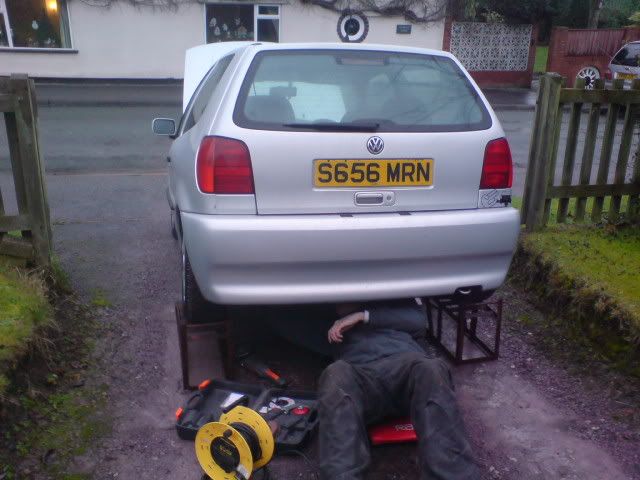 was planning on putting a new rocker cover gasket on it but since u aparantly cant get one of these for this model i used easy gaket and it worked!, while i had the rocker cover off i thought id give it a quick sanding with wet n dry and polish it up abit so this is how that turned out...
before :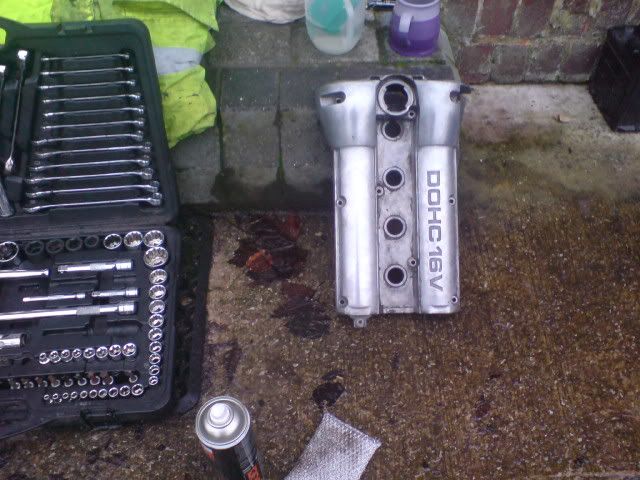 after:
not amazing quality pictures but in person it looks alot better than it did and I'm quite pleased with it..
next thing which i haven't got pics of yet that I've done is put new speakers in it as the standard ones are.... gash! so got a set of vibe sek-60's for £5 brand new from halfords! bargain! and got standard iso so that my headunit had memory, put my subwoofer from my old car in aswell, which is a vibe blackair II 1600w sub with a vibe monoblock 800w amp.
now i know its not to everyones taste but i think it looks good and so I've started putting stickers on my back window
next i new it needed some nice wheels so after a few weeks of looking around on various websites i decided i wanted some borbet T's, so bought some from gav_c off here, while we wait for them it snowed so got a couple of pics of my car in the snow.. and neither of my previous cars were this low so i didnt realise how badly it would plow the snow...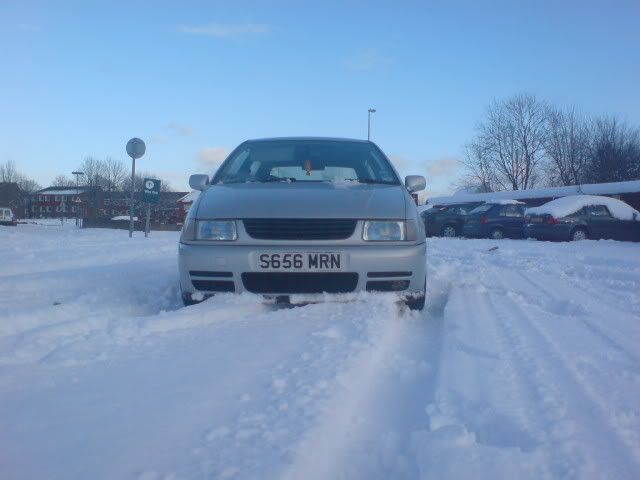 and then...
the wheels arrived
14" 8"wide wrapped in 2x toyo proxys almost brand new and 2x falkens with alot of tread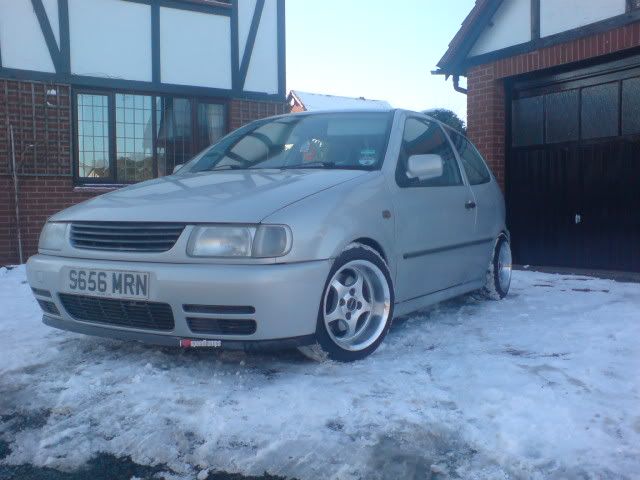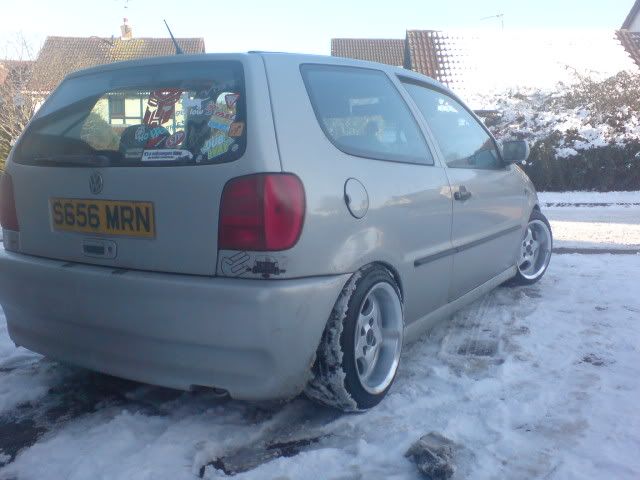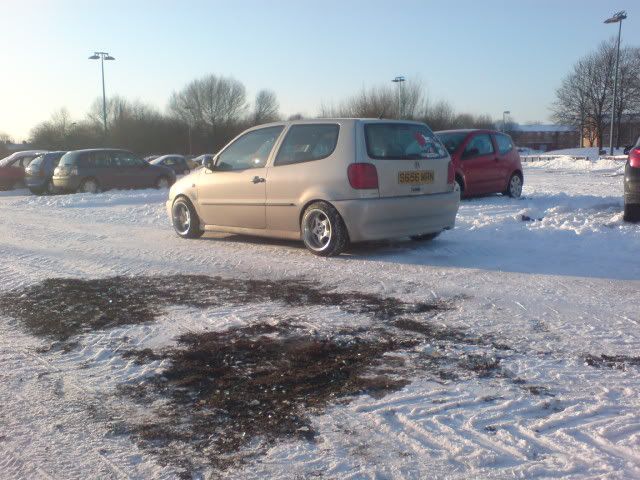 heres a few snaps of my car with them on
I've had to raise the back abit cause they keep rubbing but after highering it twice its still rubbing and its doin my head in so any suggestions on what i should do? i have been told to roll my arches but as the wheels stick out of the arch base i dont think thats going to work...
my next plans are... a new head unit.. colour coding mirror base, colour code door handles and bumpstrips, then spraying centre console or doing some sort of design on it not sure... anyone have any suggestions?
all comments/critisism/ideas welcome... thanks for lookin, Clive