Discussion Starter
·
#1
·
Thought id start a progress thread in the actual progress thread section this time round
so i bought my car at the beginning of summer 2009
looked like a standard 05 black sxi
all the wheels and side trims were badly scuffed so i refurbed the wheels to look like this: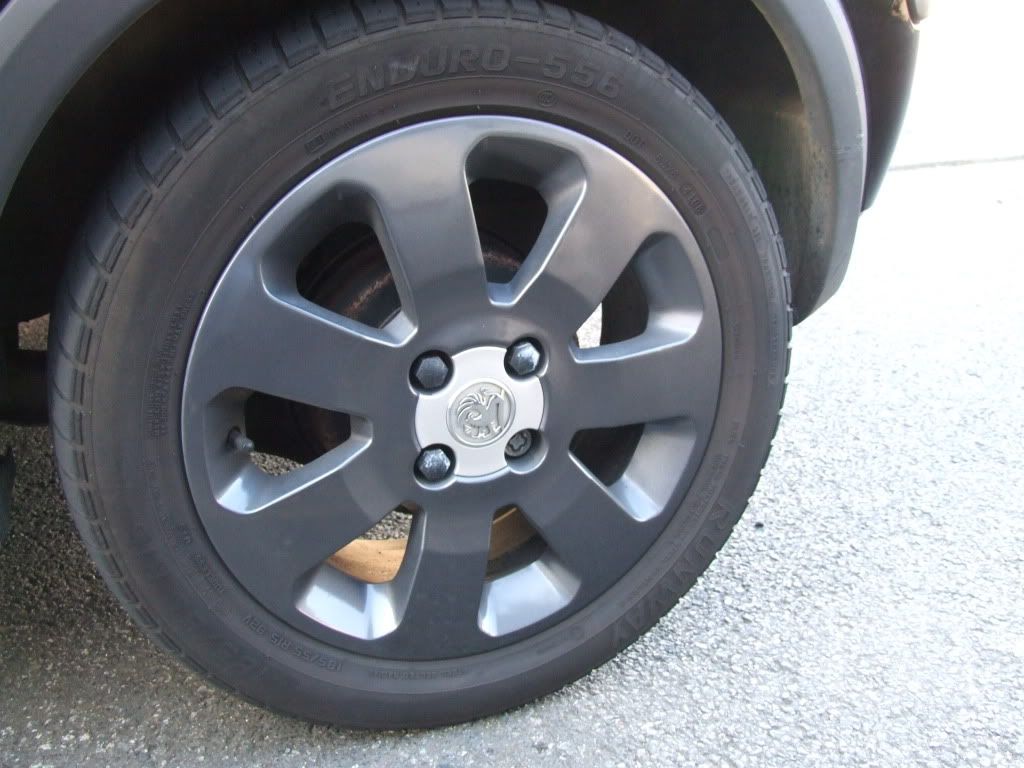 really liked them at the time but didnt realise how much this site would effect how i felt about the car seeing as though the car was meant to be a temporary buy to tie me over for a couple of months
after coming on this site i started to mod the car
starting with attempting to smooth the front bumper
litterally about 30 mins after finishing the drivers side i went down to b&q for something and when i pulled out of the space in the A pillar blind spot was a sign post and i pulled out of the space on full lock resulting in this happening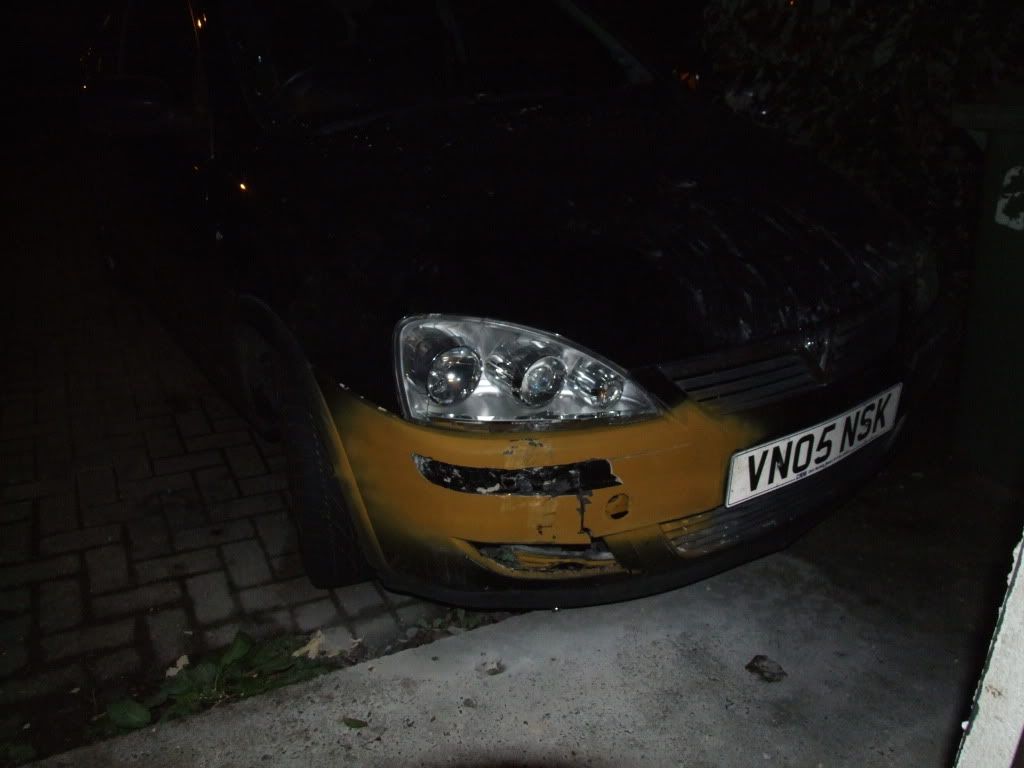 not only did it ruin what i had just done but it had also smashed my facelift headlight
me being a fool didnt realise how much they are worth and binned them both to replace them with angels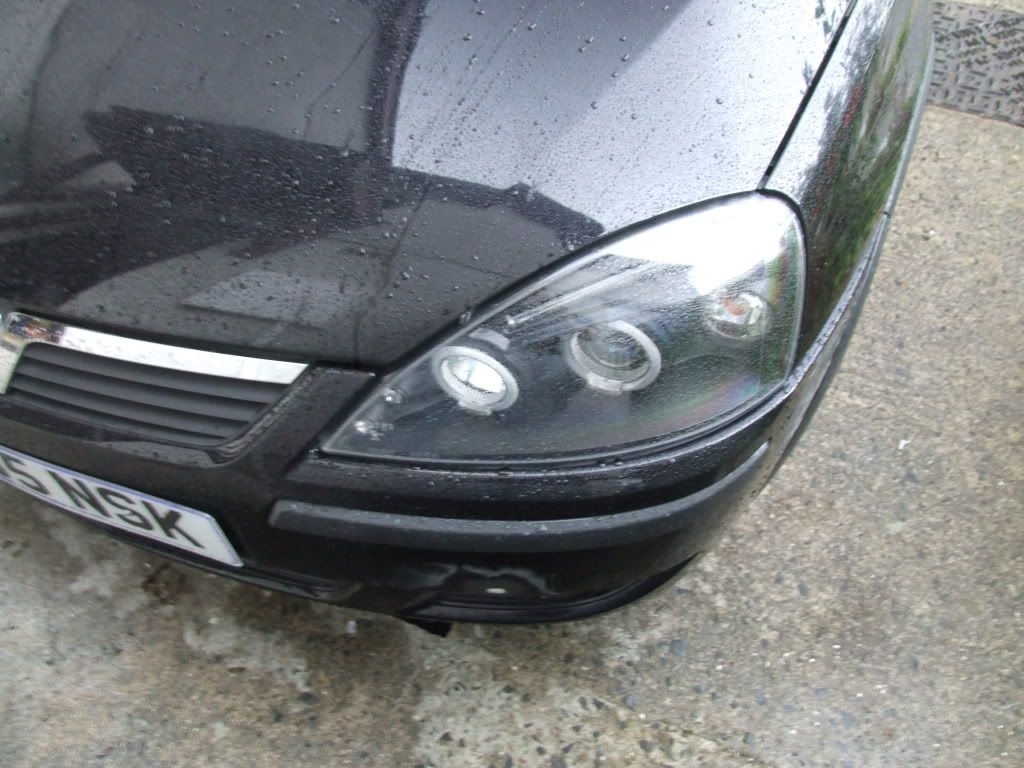 so then also from reading up on the site about how i should smooth the bumpers properly using plastic welds etc i bought myself a new bumper along with a irmscher lower splitter and a cupra r splitter and some sri lowers
this time i was going to do it right and just send it to a spray garage for them to do.
but before that time would come it was time to save up some money and only by small bits
so i bought some 6k hids for the angel eyes
and i hand made a coilpack cover as i seemed to loose mine
i also booked it in with powerflow to get a cat back system with a hidden back box only showing the twin exit tip from below the rear bumper
i also did the free mods of debadging and derubstiping of the car and dewiper also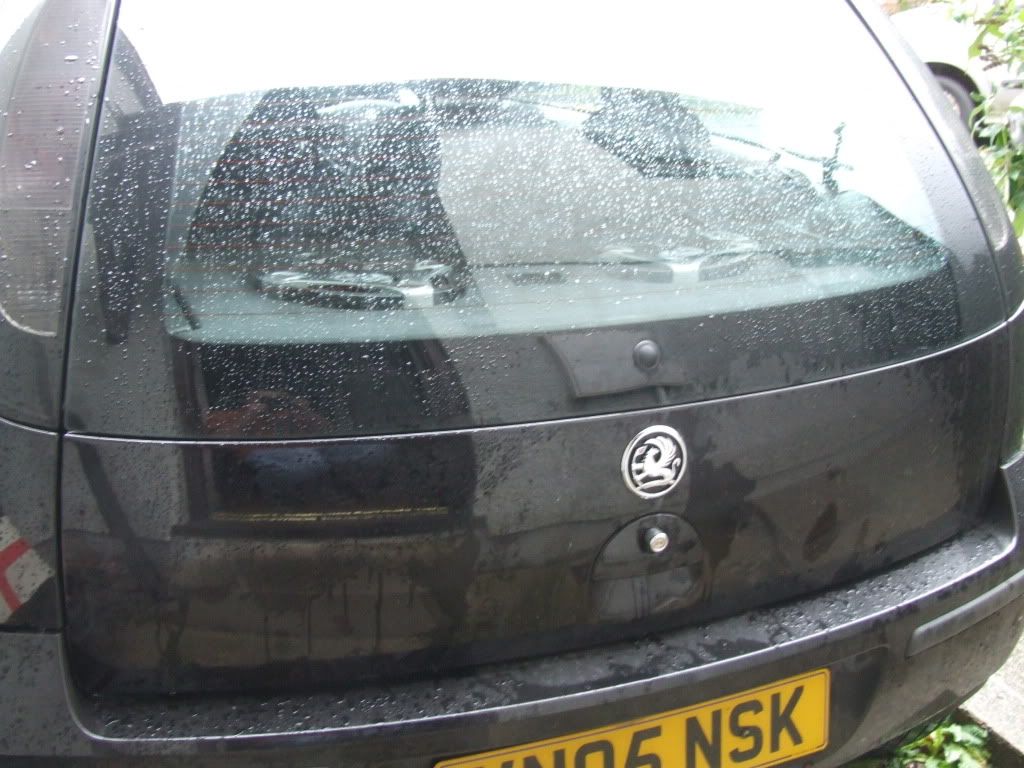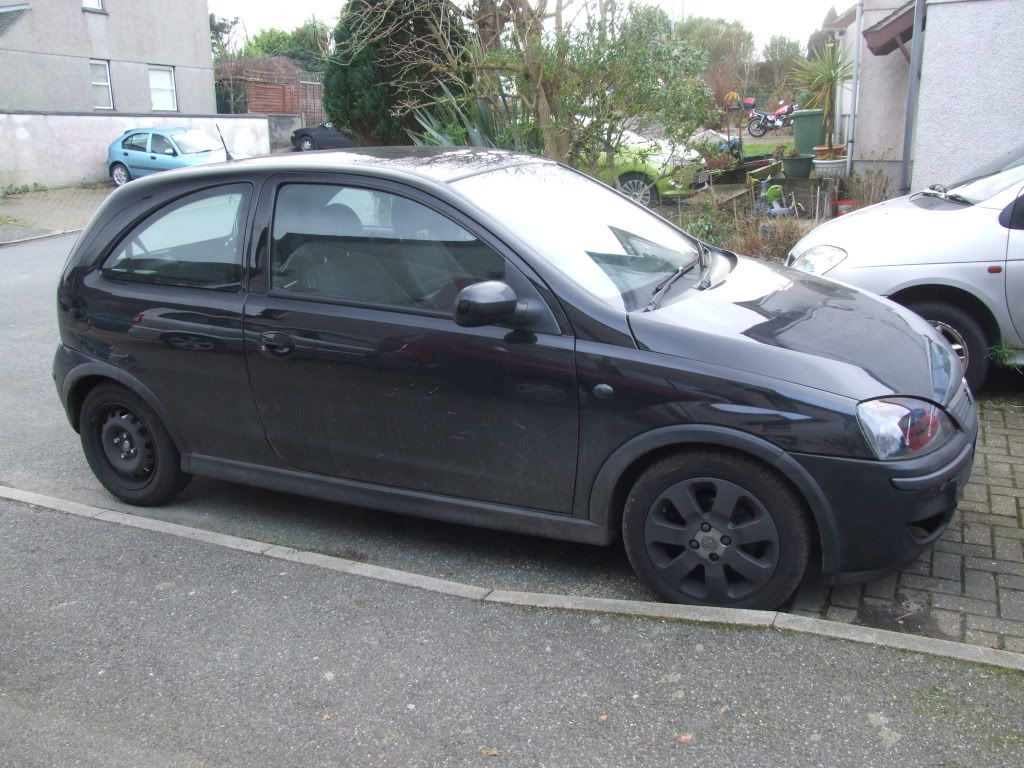 then i had a little run in with a grumpy old man who thought it would be a good thing to hit my car with his metal crutch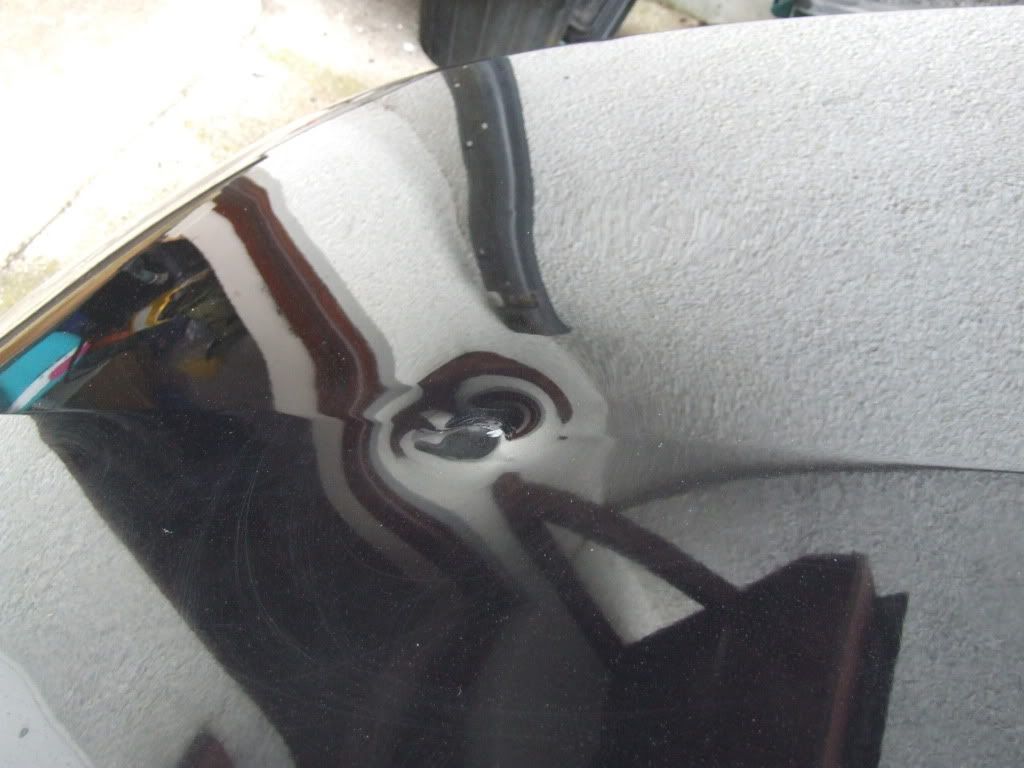 recently we were meant to go to court but CPS decided they were not going to take it further so i ended up only getting £100
so by this point i needed the whole front bumper spraying as well as the bonnet but to blend it in i also needed the wings and A pillars spraying
as i was going to be smoothing the front bumper i was also going to get the rear bumper done and the stone chips removed from the opening edge of the door
so by this point i just ended up getting the garage to do a full respray
so i booked her in about a month before TFS to have this done
full respray
team heko wind deflectors
irmscher spoiler
smoothed facelift front bumper with irmscher splitter
cupra r splitter
smoothed facelift rear bumper
new flatblades
new bonnet
eyebrows
new foglights
sri lowers
new mirrors
complete the debadge of tailgate
Steinmetz grill
full smooth of arches and sideskirts
full colour code
so the car went looking like this: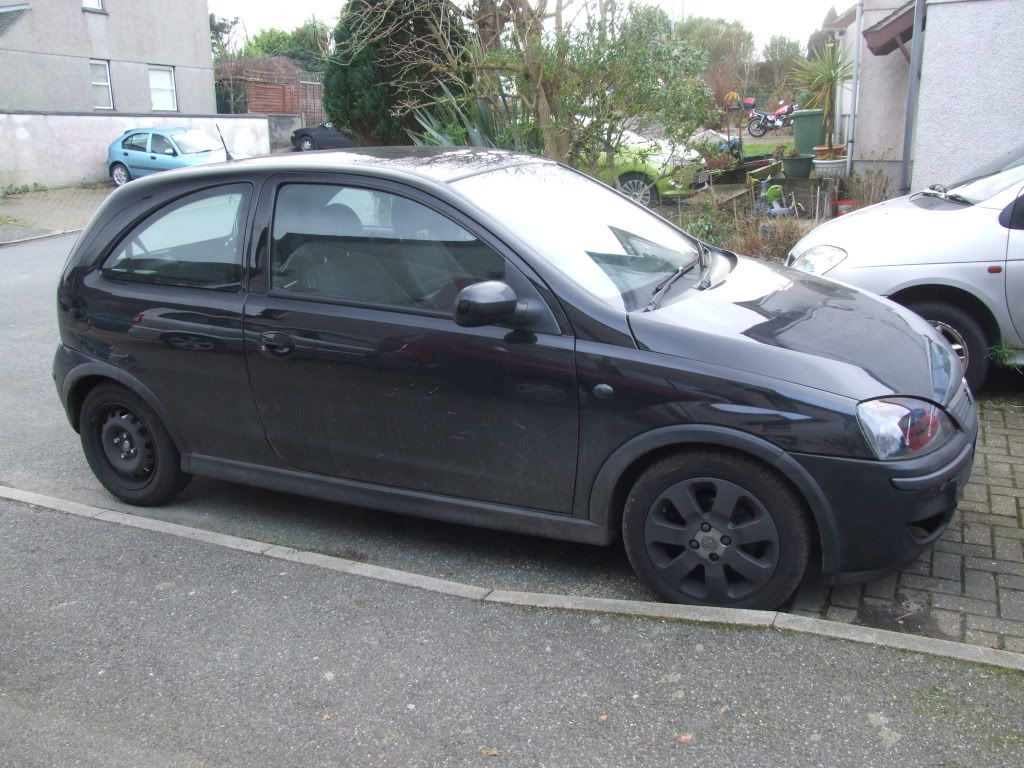 and came back looking like this: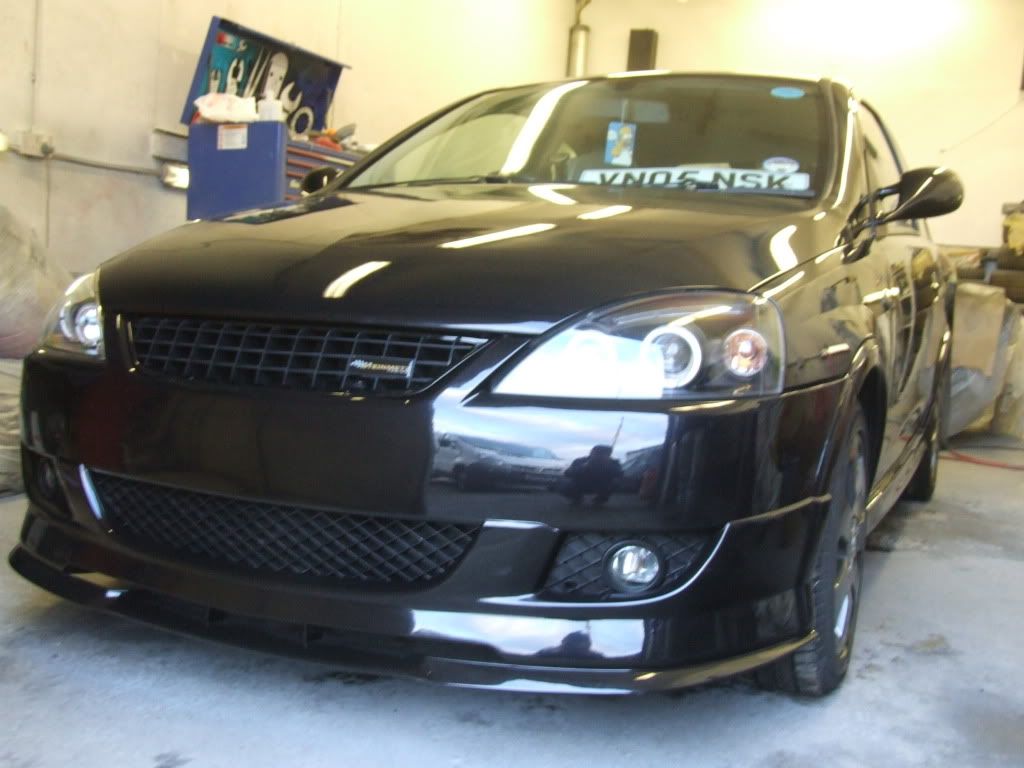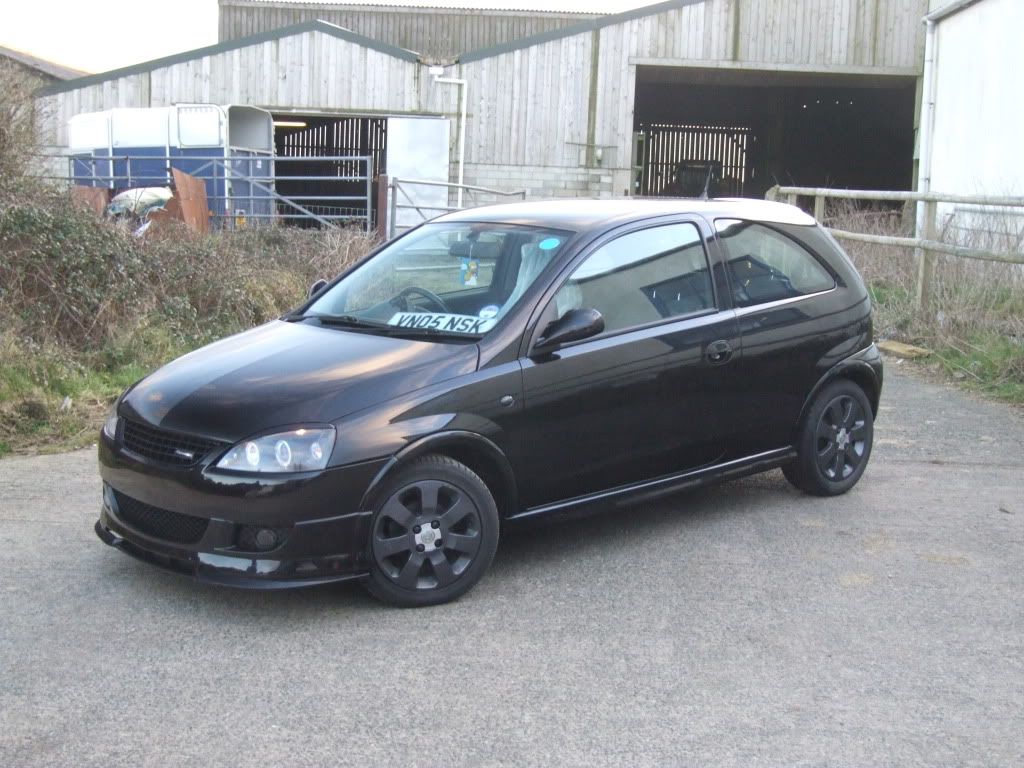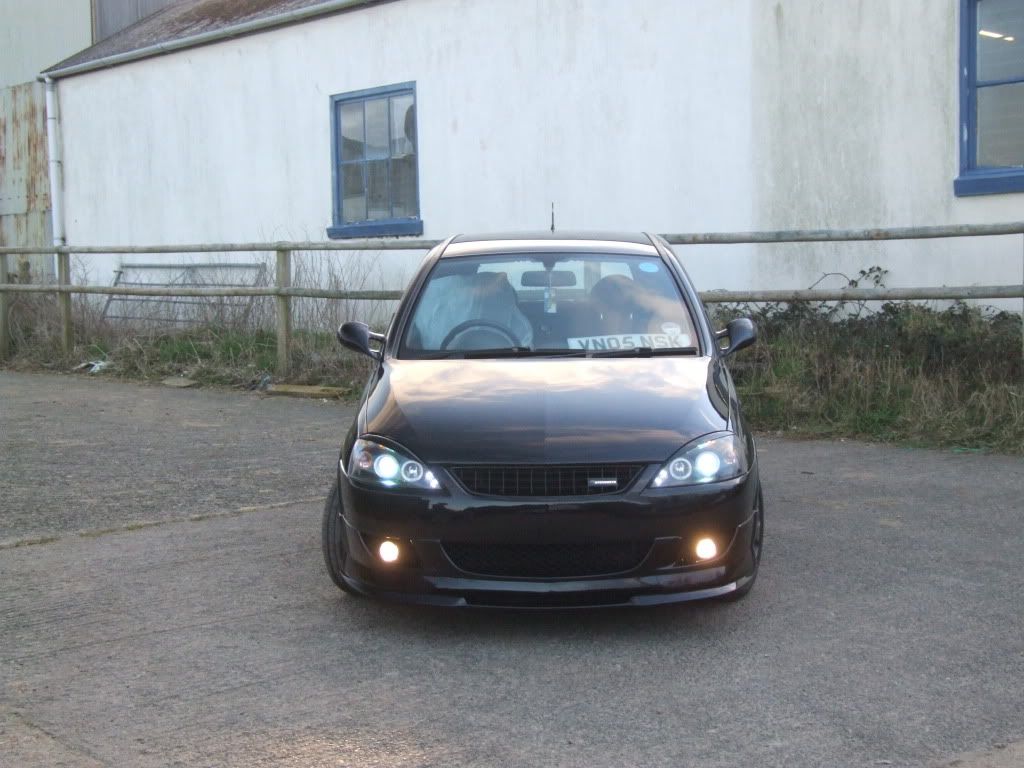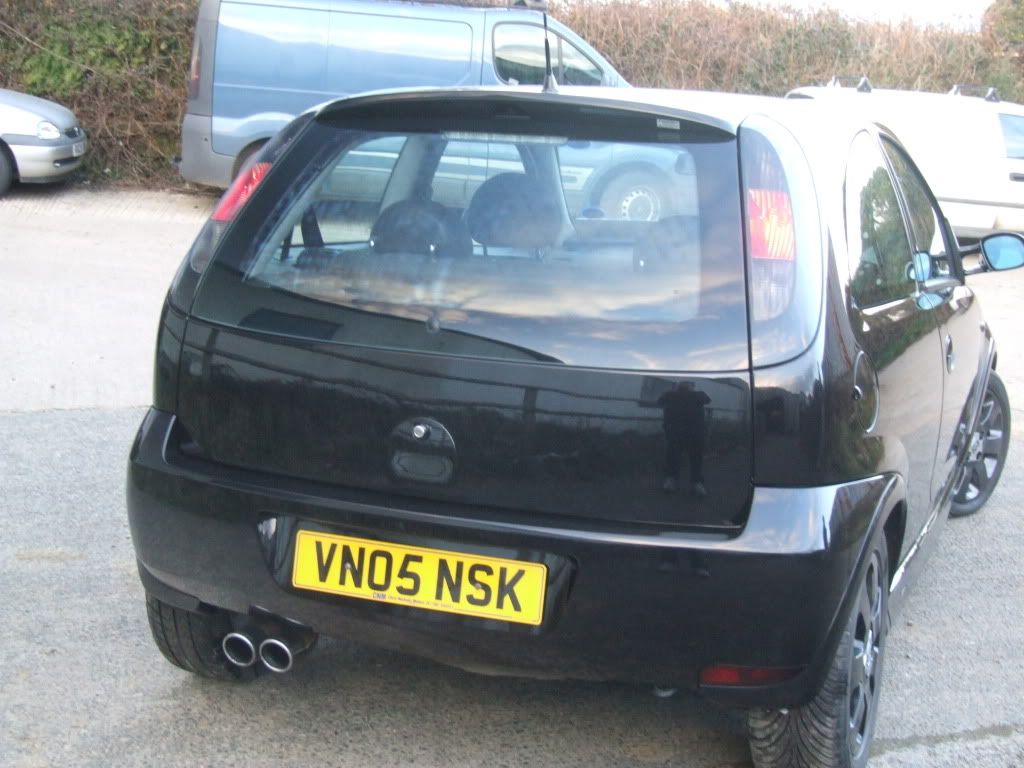 i then started on doing somat with the sxi's
only managed to do 1 before giving in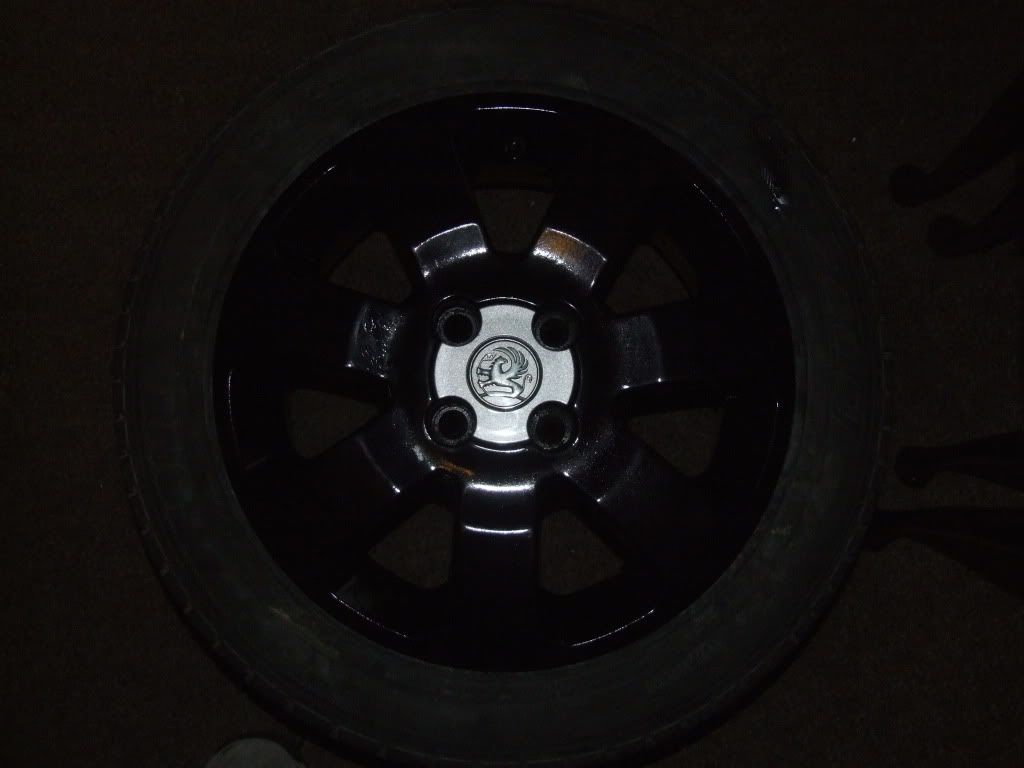 just dint like the look of sxi wheels on that car
and as i couldnt lower it due to the job i was doing at the time and the amount of speed bumps by my house i needed some wheels that would fill the arch nicely
as you can see from this pic it looks a bit silly with the sxis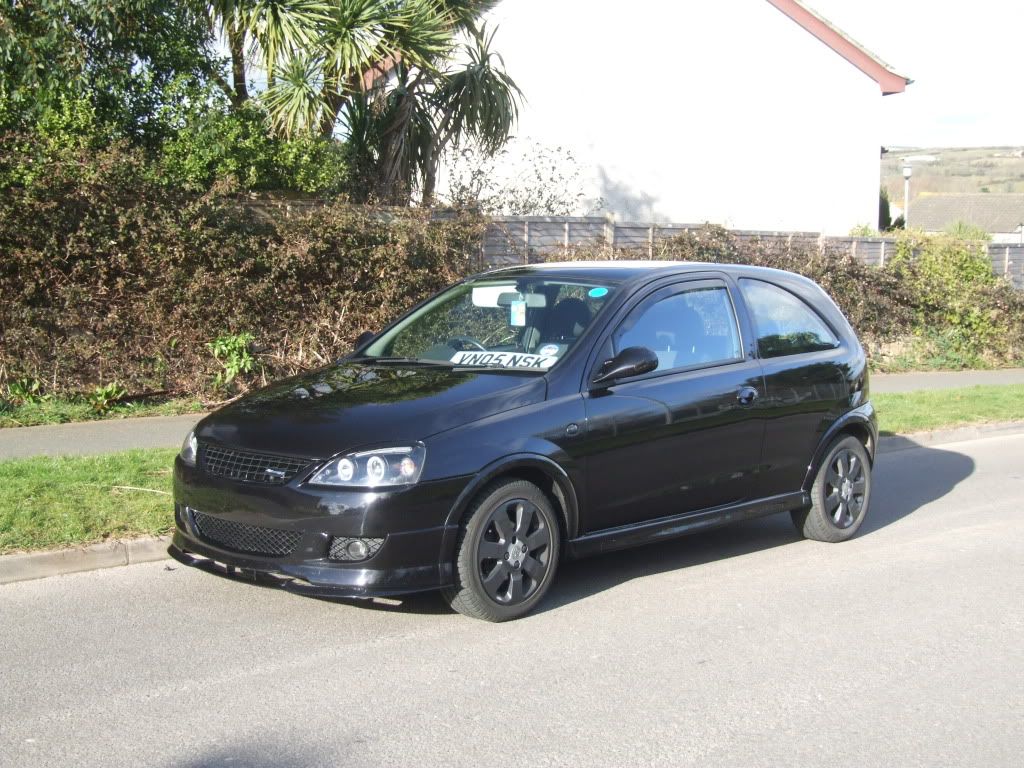 so back to buying things lol
just before i was going to go to TFS i had another full respray as i wasnt happy with the job that they had done
but as the car was going to be having fresh paint the night before i was travelling to TFS i was only getting it back pretty much the minute i was leaving so the paint had not had time to harden etc so i bought a bonnet bra to keep it safe on the motor way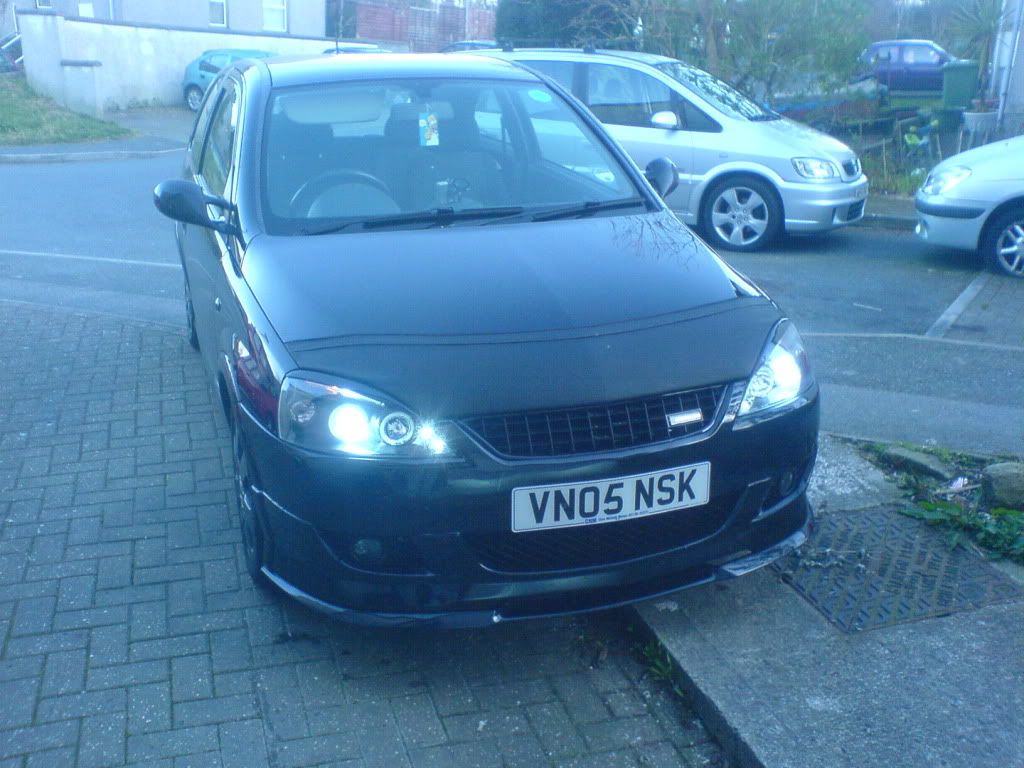 while it was having a second respray i was refurbing some wheels i bought extremely cheap and making some custom center caps for them also
they were done the day i left for TFS but i dint get any pics of them all shiny on the car
i only got pics of them a few weeks after when they are all dirty so here they are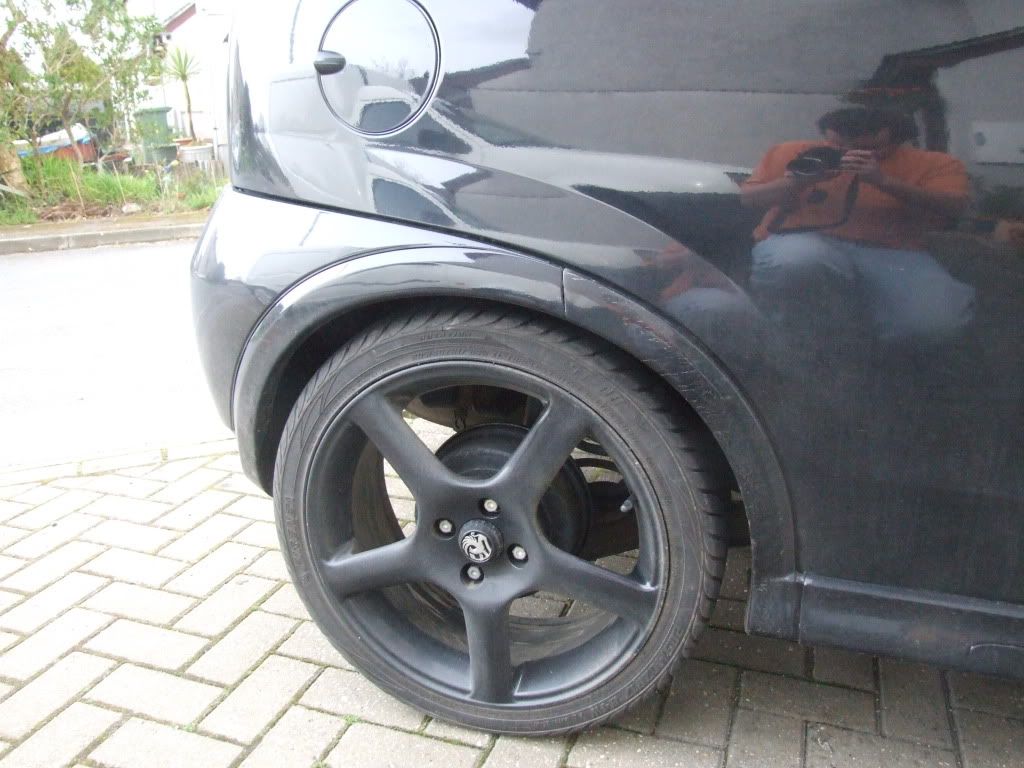 unfortunately recently after i hit a badger
it manage to bend almost everything under the car
including this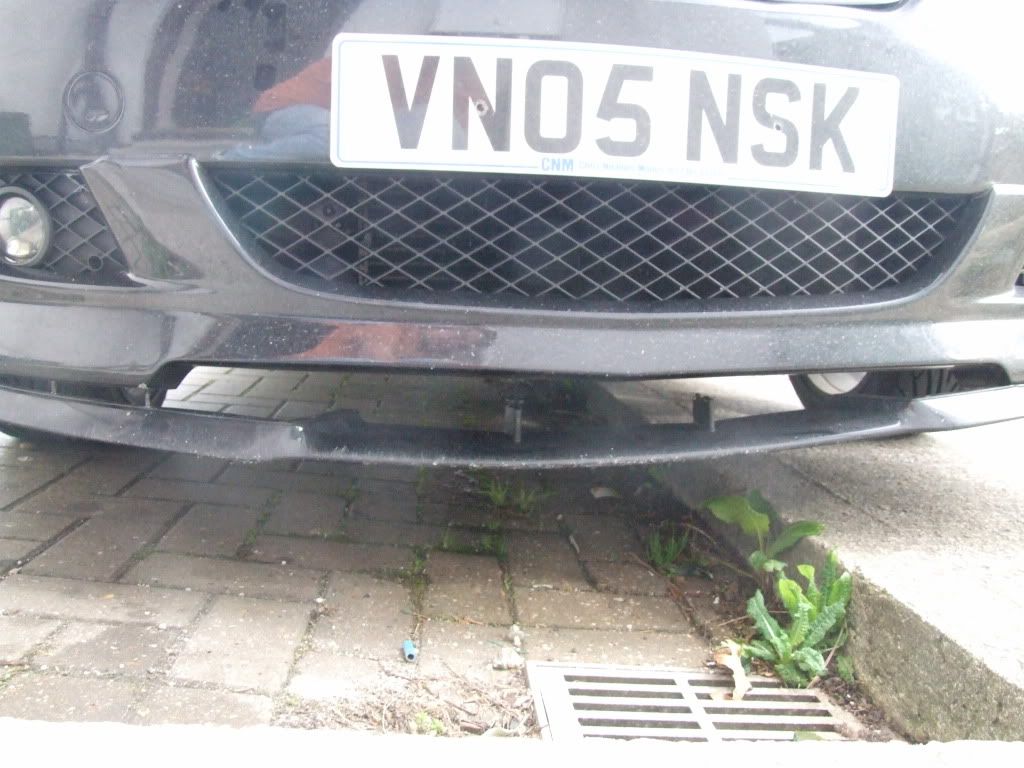 so it had to come off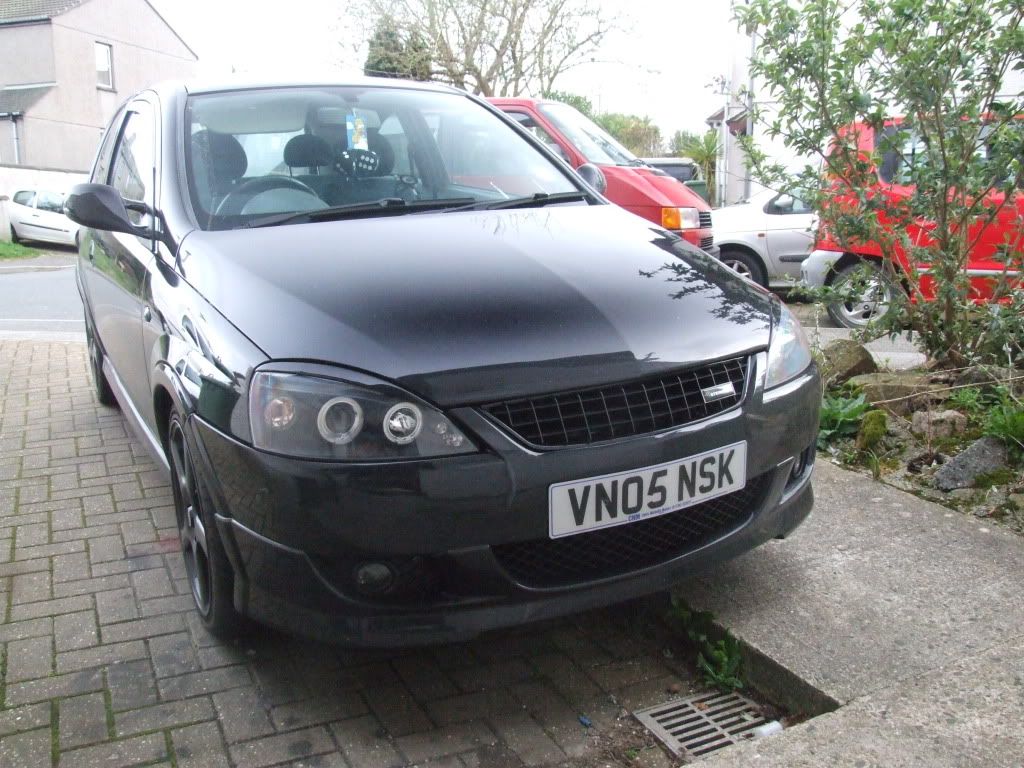 so the corsa had seen better days
and due to lack of funds the car deteriated and was gradually running out of MOT and it was not going to pass due to the wishbones being bent and anti roll bars snapped and sub frame damaged
so i decided to clean the car up before i took it off the road
BEFORE
AFTER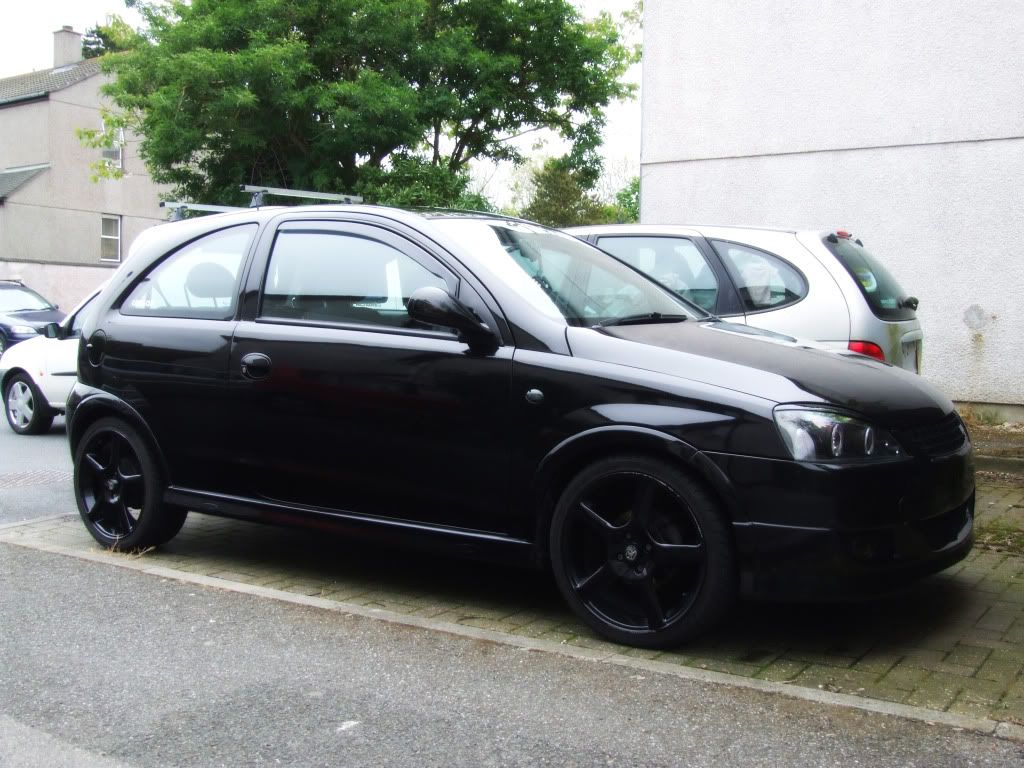 so while i take my corsa off the road i need to be driving something
so i purchased a £50 car (non starter) invested a small fortune into it to get it running and MOT and Tax and ended up with this for now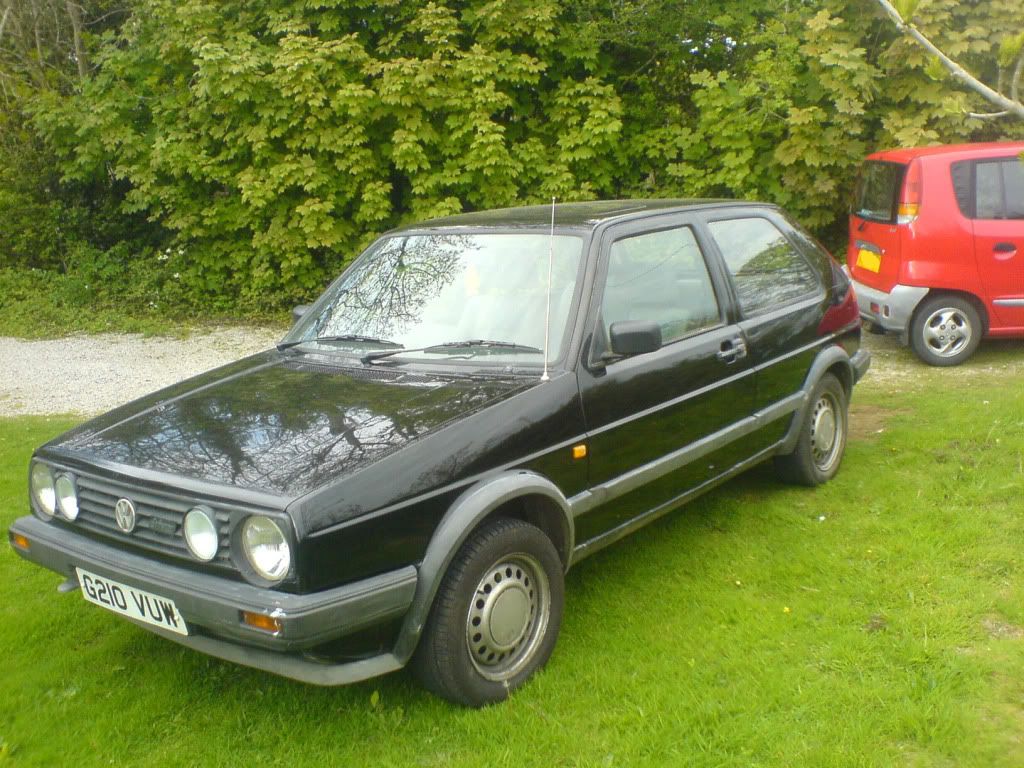 thats when i decided instead of just fix the damage done to the subframe wishbones etc i was going to finally give it the engine it deserves a zlet
so i have started to take the car apart
only waiting on a engine crane now to get the damn block out
heres some pics so far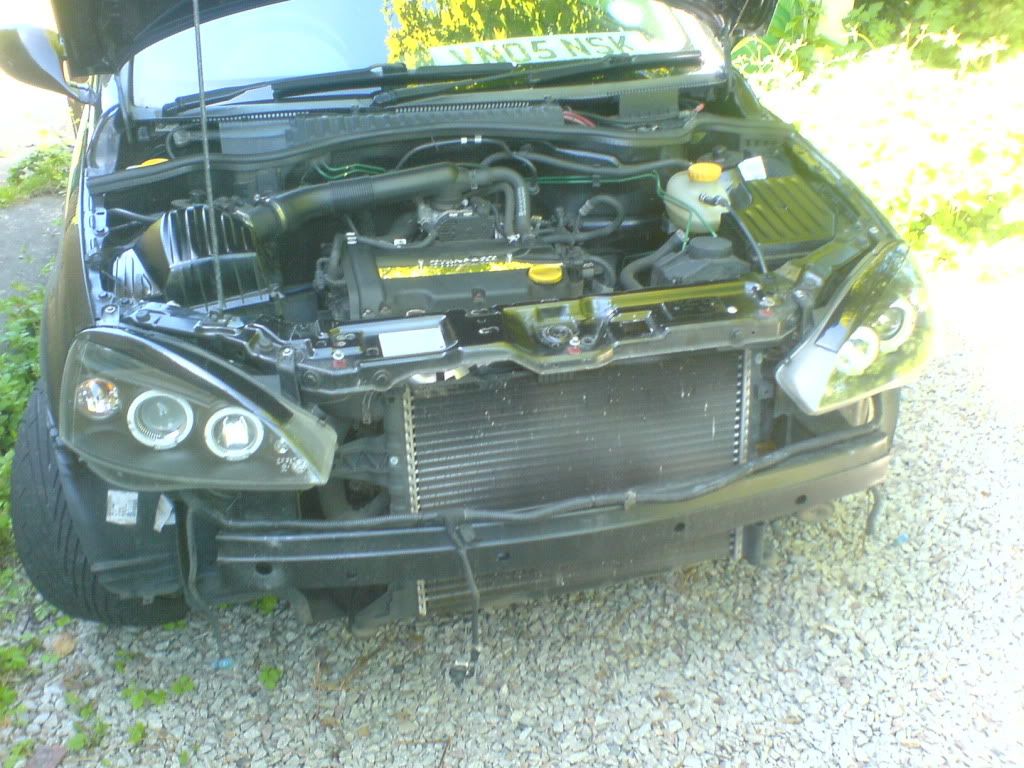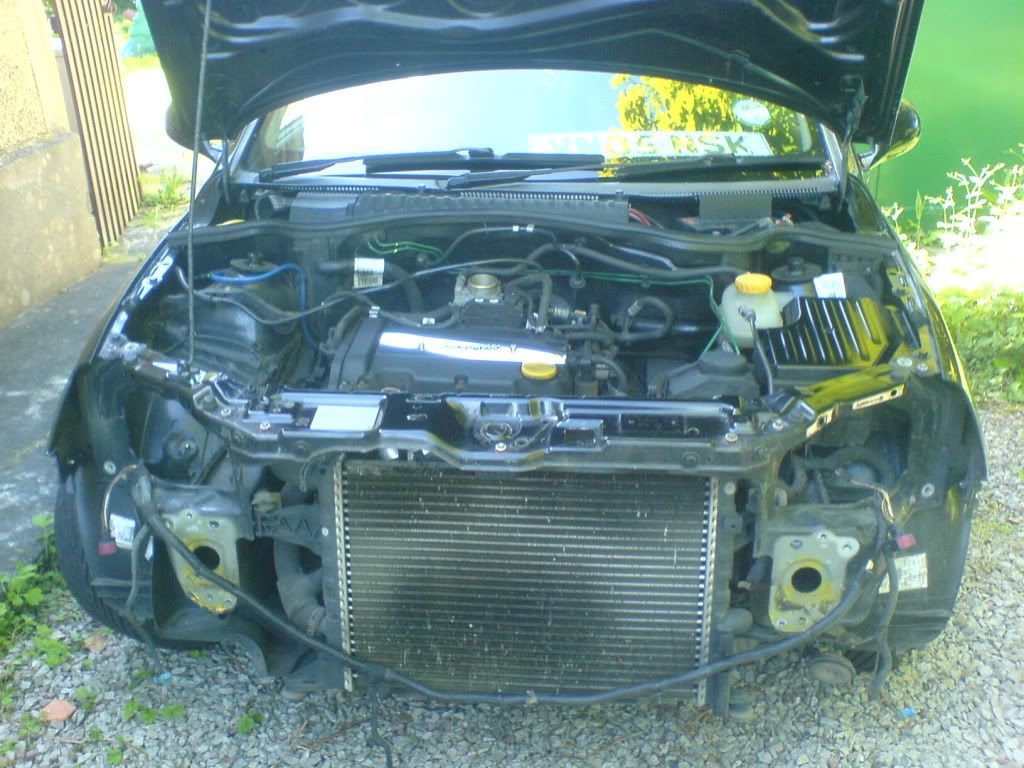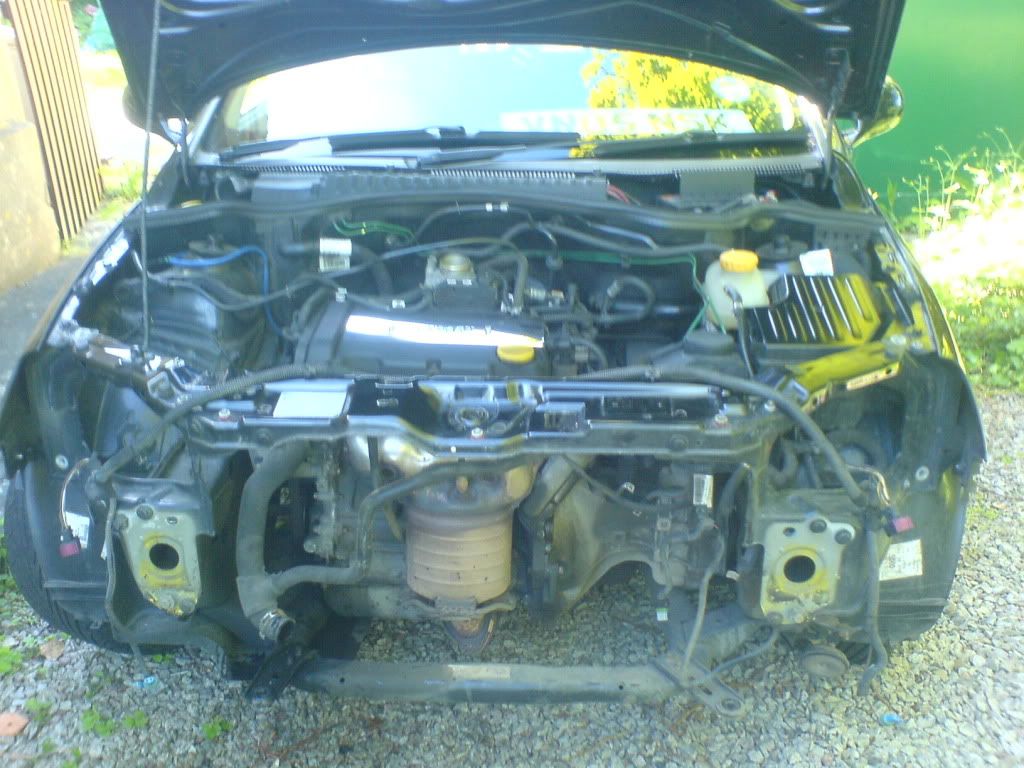 had a bit of trouble removing the nuts off of the track rod ends and the pin that holds the wishbone on but after 1 hour of soaking in wd40 i managed to get them off
then i had trouble getting the track rod ends free i beat the sh*t out of it and it still wouldnt budge
i was getting rather p*ssed off by this point so i drove the mk2 to the nearest garage and asked them if i was doing anything wrong they said no just keep wacking it with a split chisel and a hammer
3 hours later and i had both sides off!
got to be the hardest thing i have ever done
they just wouldnt budge but by the looks of it they are all original parts and the threads where rusty as hell.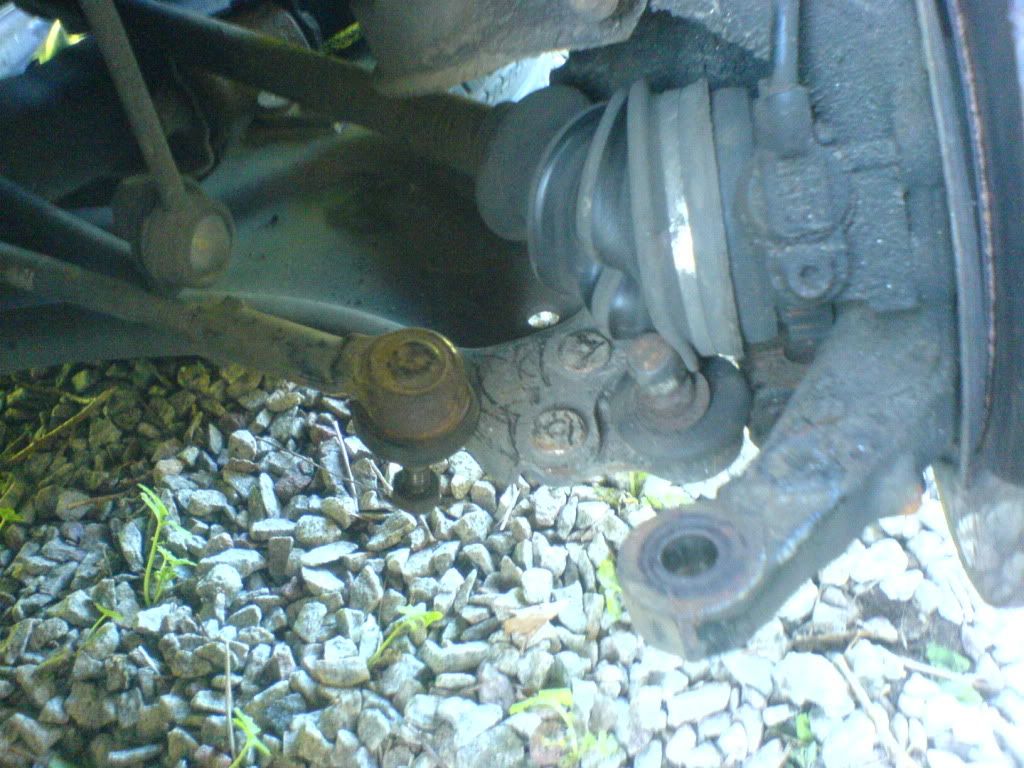 so after that i pulled the hubs back and the driveshafts just slid out nicely
heres how she stands at the end of the day beggin me to hurry up and finish her