Meant to get round to doing one of these ages ago but im pretty damn lazy lol
Anyways,
Bought the car (1.8SRI) after getting a proper job after leaving school and thought id treat myself, searched hi and low for the fastest/newest/cheapest to run and insure and decided on a the corsa. Id previously driven a 1.8 so as soon as I saw one come up for £10,500 at a local Vauxhall I got on the phone to mate who's a salesman for Vauxhall at a different dealer and see if he could work his magic and get it for me cheaper. 2 weeks later id paid a deposit and the car was mine for 9600
Unfortunately Got no pics of the car standard lol but you all know what a black 1.8 looks like!
I was a lucky lad to and managed to find one with full heated leathers, and sunroof aswell as aircon.
Shortly after purchasing the C was my birthday – I had 300 notes burning a whole in my pocket so I went and got the car superchipped.
Next up was wheels.
I went for something a little different – thought they would suit the C and to this day they still do imo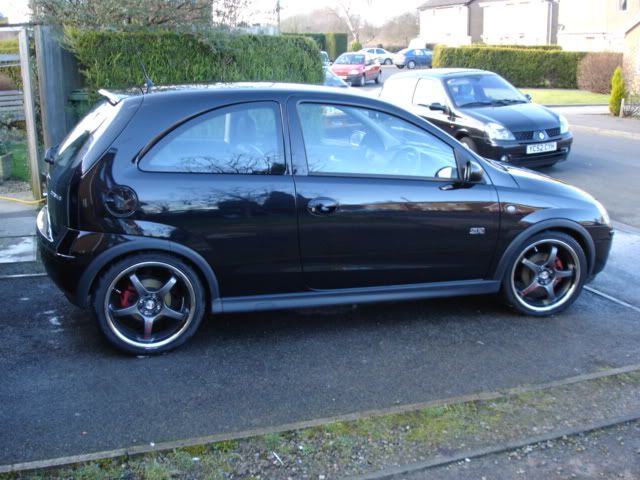 I wasn't happy at all with the ride height so I got onto garry at rimstlye and ordered a set of FK highsports and at the same time I bought some angel eyes (just out at the time)
I was know a lot happier with the stance of the car I started other bits. Bought straight through and Bastuck backbox of regal autosport……. What a mistake that turned out to be! Lol (the backbox was fine but the center section and there customer service was crap) lol I also debadged the car
This is how I ran the car for a while and all was well and good until…..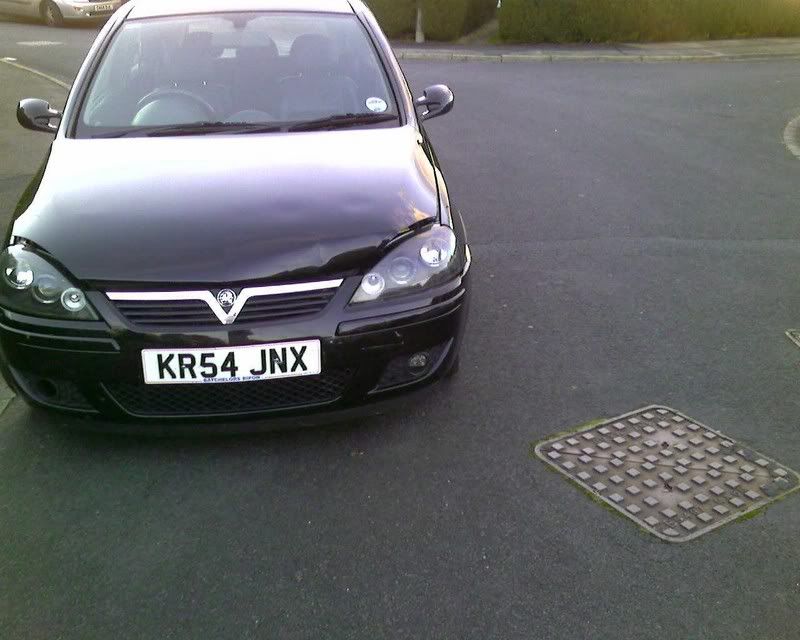 Ran into the back of someone lol, smashed an angel – needed new bonnet/wing and slam panel so put the standard lights back on.
Then got bored again and bought a steinmetz front upper grill and also started on the ICE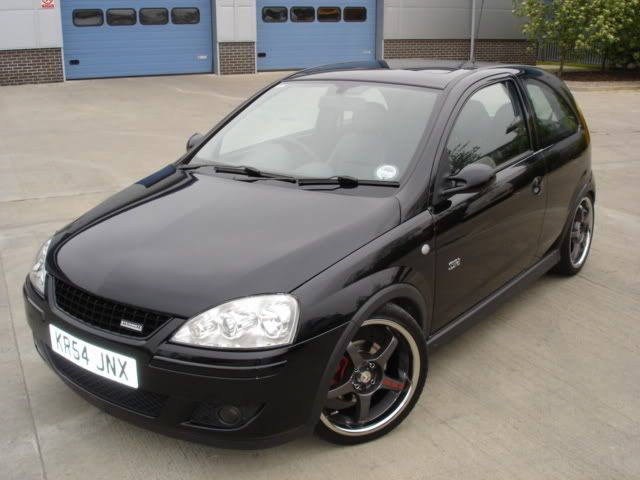 To aid the super chip (I know I done it in the wrong order lol) I fitted a pipercross venom with a modified vectra derv intake: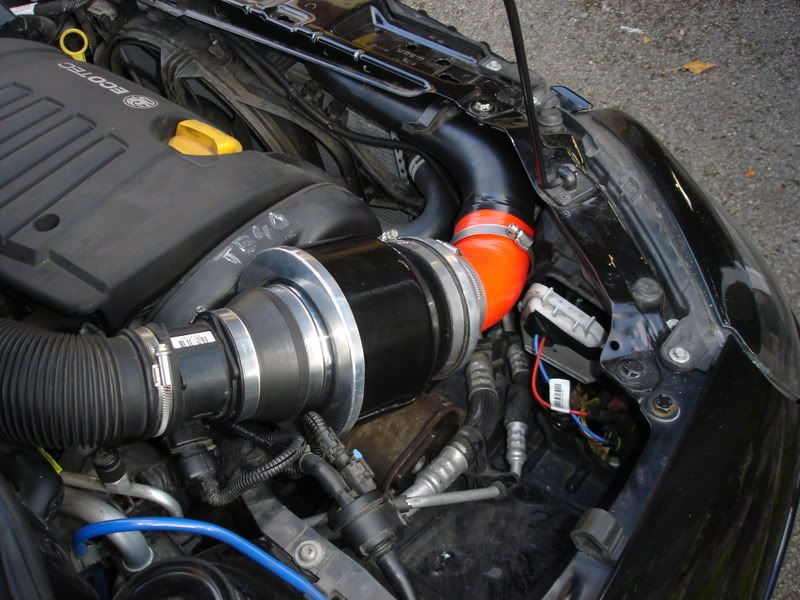 At this point I knew I would probably want a little bit more from the engine, I looked down a few different avenues and with inspiration form solly I decided to follow his footsteps down the NA route..
I purchased off solly a used Z18xe cylinder head and a set of standard x16/z18xe cams…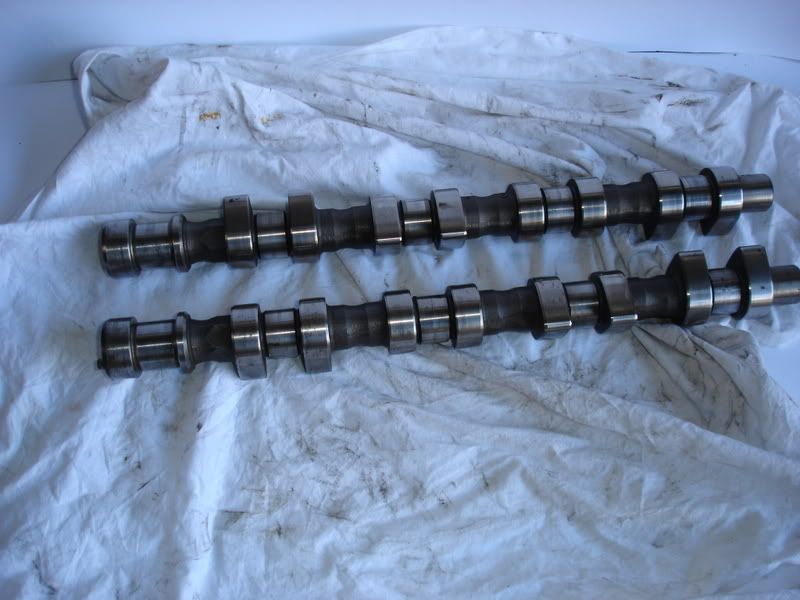 Decided I needed to do something about the lights so I got my hands on a set of smoked facelifts and fitted some brows aswell.
I also had abit of a mad moment and decided to spent just shy of 900 quid on some stoppers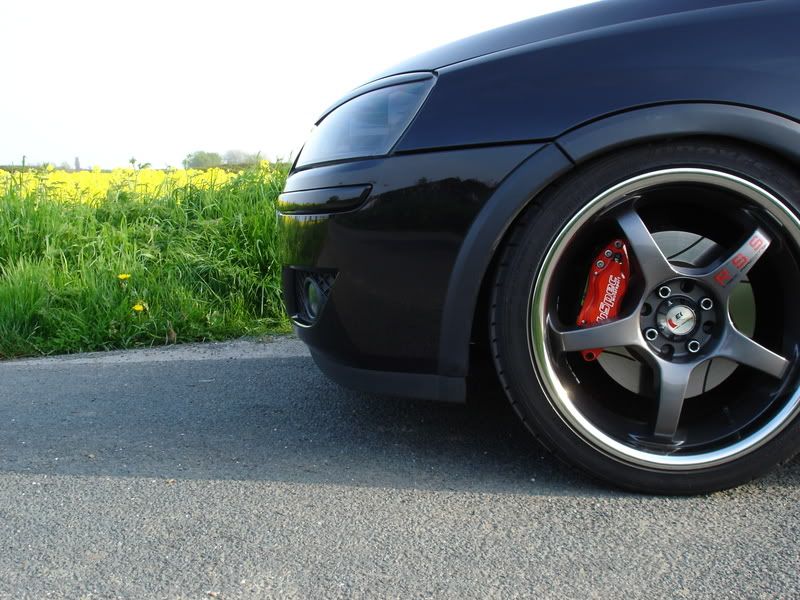 De-wipered and anthracite opel badge
And that's pretty much how she looks now…..
However there's a lot of work gone on behind the scenes!!
The cams you saw earlier were sent off to be reprofiled by autosprint, the cylinder head was sent off to AMAC engineering in northallerton to be reworked – it was stripped down, modified/ported & polished and rebuilt with new everything, id also purchased new headbolts, full gasket set, cambelt and waterpump kit as I knew I may aswell change that at the same time as the head….
So had my CH and cams fitted by a local garage just for piece of mind,
I bought myself a 2.5" full piper system and had solly fit that along with a dbilas inlet manifold (cheers mike)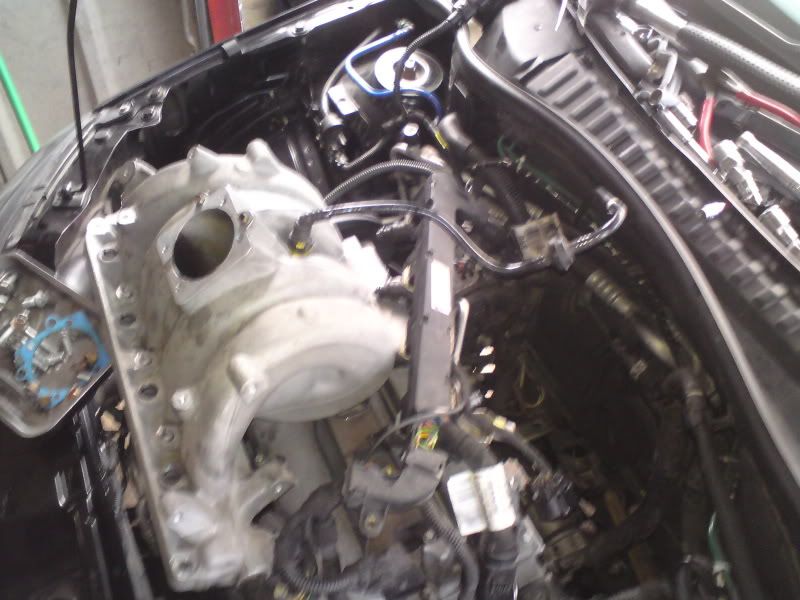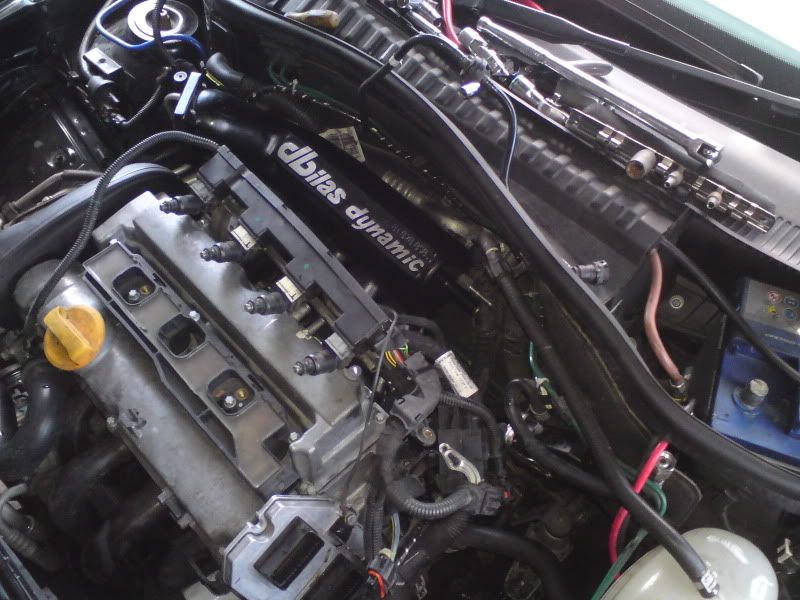 Vauxhall decided to make the manifold bolts out of cheese – took solly and a hammer a good hour or so to get this bugger off! Lol
So after fitting that shiny new manifold I thought it looked lonely so could do with abit of company and out with that shoddy looking pipercross venom
J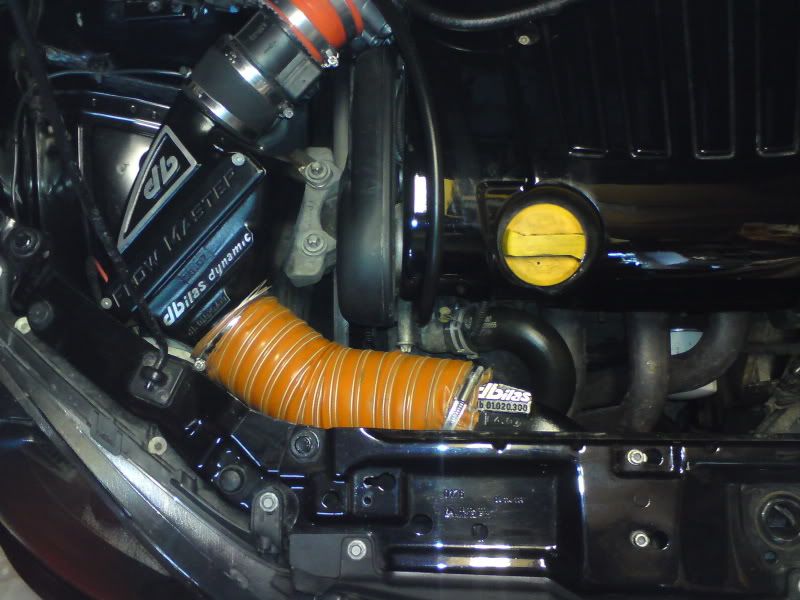 Also got a shiny gloss back engine cover and fuse box cover
And that's pretty much it,
the latest pics i personally took of my car were in may last year before PVS when Ben_gsi kindly detailed it for me (top lad and highly recommend him):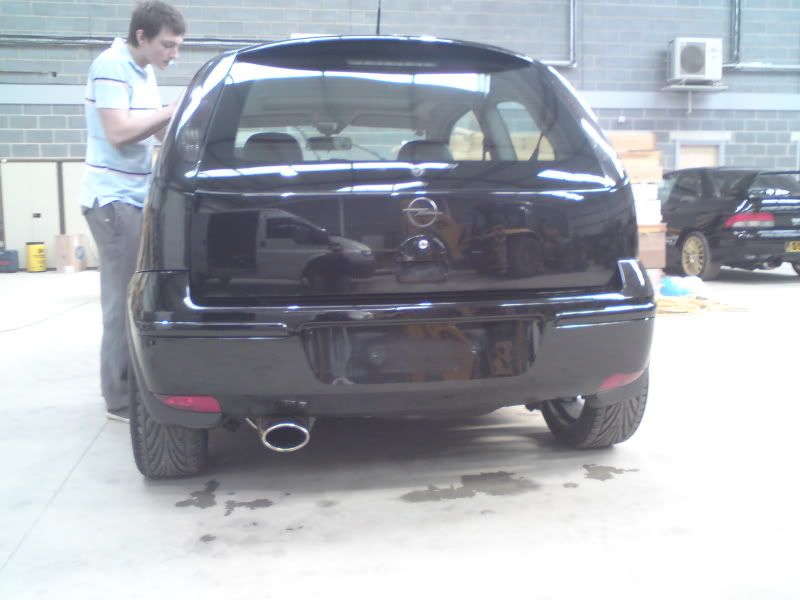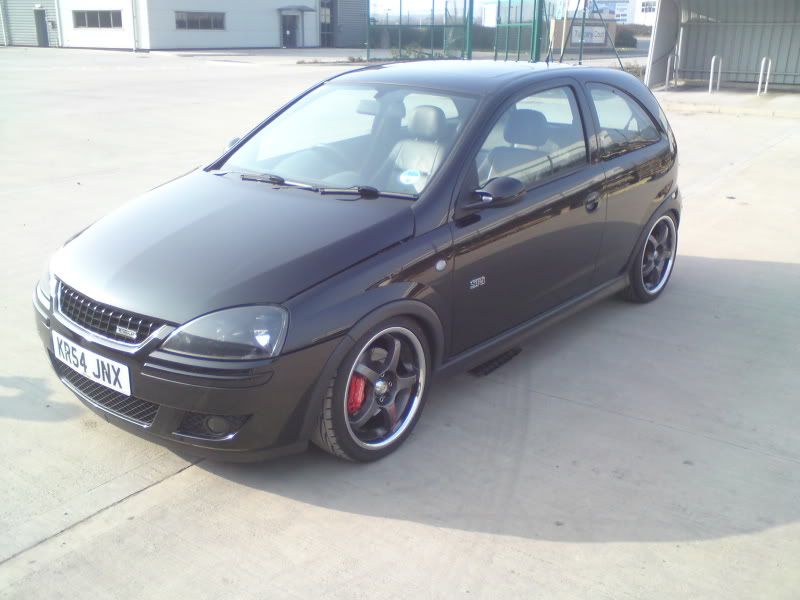 however once i get my new wheels on i will get some more!
There's a few other bits I never got pics of or have changed so will list the full spec below:
Exterior:
-Smoked facelifts with 8k HIDs
-Leon Cupra R splitter
-bonnet raisers
-debadged/dewipered boot
-anthracite opel blitz
-Stienmetz front upper grill
-Colour coded baseplates
Interior:
-irmy mats
-factory fitted heated leather
-back seats removed (soon to have rear door cards + seatbelt out aswell)
Chassis:
-Spax RSX coilies lowered 60 ish allround (FKs fell apart)
-whiteline rear ARB
-Hi SPec motorsport 285mm 4 pot conversion on front (running custom slotted disks and red stuff pads all round)
-goodridge braided brake lines
engine:
-piper 4-1 manifold, 200 cell cat + 2.5" cat back (5x3 oval tip)
-Dbilas flowtec inlet manifold
-dbilas flowmaster with metal grill scoop
-stage 1 ported + polished Cylinder head
-autosprint reprofile fast road spec cams
-M-tech Short shifter
custom EDS map - 178.9bhp 154lb/ft torque (rev limit @ 7300rpm)
Current plans in the pipeline are a set of OZ ultraggera's that will be refurbed in gunmetal/anthracite to go then sit back and enjoy really,
Its taken a long time to get it to this stage so want to have a breather before I start the next wave :lol:
Big thanks to:
Solly – fitted vast majority of the bits and supplying the head and cams
Mike – super deal on the inlet mate
Scott-sxi – as above for the flowmaster and putting me in touch with alastair that did the headwork
Kyle 87 and cardy - who I got the 2" and 2.5" pipers off (long story but had a 2" first then got the 2.5)
Garry and toby @ rimstyle – great pair of guys , always sorted me out as cheap as they could.
Ian @ MPG to work his magic with the map
Everyone else that's had input/told what to do with certain bits.
Sure theres gonna be people ive forgotten so I apologise if I have :lol:
Comments good/bad welcome
J
Scott