Discussion Starter
·
#1
·
Hi everyone, I thought I would let you in on a project im currently building for myself....It got under way a little while ago, but having to constantly work on customer vehicles/boxes/installs etc etc, its VERY difficult for me to find the time to work on it....
Over the past few weeks, I have cracked on as much as I can...but also had to do around 15 sub boxes for customers, as well as around 4-5installs...on top of answering calls, emails, pms as well as living my life, its been stressful!
The vehicle is still no where near complete, but I thought I would put this up just so you guys can see what we are capable of building....
First up, I have to thank the following people....who without, this wouldnt have been possible!
Am - AA/Fi/Knu Konceptz distro....without you, this dream wouldnt have happened! Thanks for your endless support and answering my million and one questions! Guy is a pure LEGEND in my eyes! Now im gonna bug u with my million and one power supply questions LOL!!!...
Indirectly, although I have never spoken to....a HUGE shout out to Scott...the designer and brains behind AA/Fi...You are simply the best at what you do! Never has a sub brought such a smile to my face...and NEVER have I NOT got bored of a sub/s! Thats a HARD feat on its own LOL!
Mike and Colin - CAD...you guys are AWESOME at what you do! Without you guys I would be VERY stuck at deciding what amps to use! Also thanks for your endless support when things havent gone quiet right on the amp front
or when I needed extra sound deadening at the last minute lol!
Ray @ Rayvern - For all the hard work you guys put into the air ride systems...all the problems we faced with weight issues....I hope when the batteries go in, things are still A OK LOL!
Nikki and Mike - For ALL their hard work on the flocking! They are AMAZING at what they do and I would never go anywhere else for the flocking work!
Loudboy - For the 4mm deadening....Well its 8mm + more in my case!! haha
Dum Dum - Sorting the alts out...im awaiting for them to come back...
Kit - for putting up with my endless spending! Keeping me going when im down...without u, this wouldnt have happened...ever!
Bobby (number 1)/Bobby (number 2)/Hardeep/Sandeep/Rohit/Mr C....basically the WHOLE teamSPB family - Without your help....this project wouldnt have got off the ground...literally when it came to putting the subs and box in LOL!!!
Thank you to ALL the above...your all golden in my eyes!
Now, a message for the haters...I aint going anywhere...im here to stay! Hate all you want...but this project is MY own sweat, blood and tears...if you dont like it...please jog on!
This install is NOT built do smash the mic apart...its also not built to be louder than anyone in particular...just something thats loud for what it is, and gets me noticed more than my Focus! I DO NOT CARE if Am's is louder than mine...just like I dont care if I dont beat Ian Pinder/the joose (Matt)/Mark Smith etc etc etc...If its loud enough for me...its all good!
Another message to you ALL...there is WAY too much hatred in this game! TOO many FALSE whispers! I have respect for EVERYONE in the audio game...if they dont show respect and a mutual understanding back...those are the haters im talking about!
Right...enough of the crap...its time to introduce the vehicle! Which may cause a bit of a stir LOL!!!
Its a Toyota Previa TCR10! :lol::lol::lol:
Check out the sexy ride!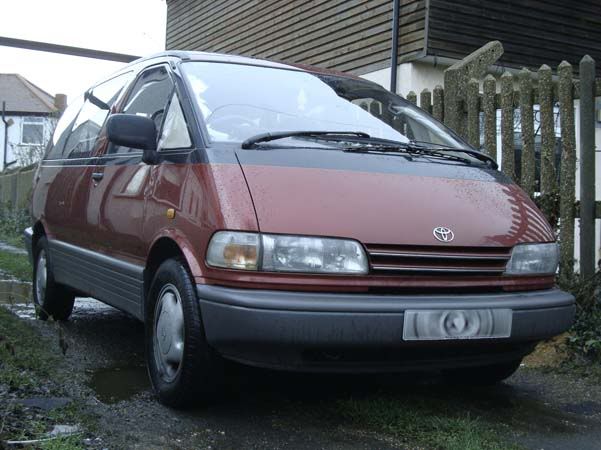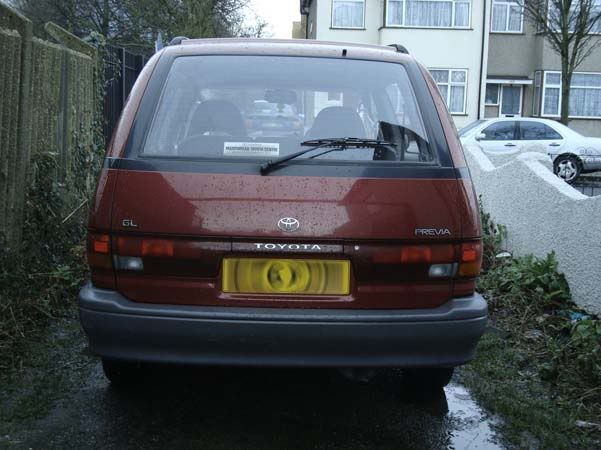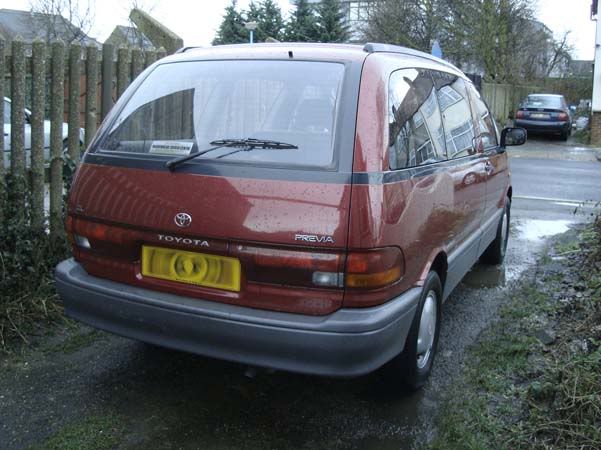 Spec:
Vehicle:
Toyota Previa TCR10 2.4L petrol
Audio
Pioneer P88RS (Used actively)
Custom spec PC with internet connection, Centrafuse interface, touchscreen, GPS, Diagnostics etc etc
Veba DVD player with 'rear view monitor' display
AudioControl Epicenter (Soon to be added)
Line driver (Soon to be added)
2 x SPL Dynamics S6002 amps - 2x500wrms (2000wrms just for the front doors)
16 x Ascendant Audio Havoc Carbon fibre 7" mids
16 x Ascendant Audio Havoc tweeters
8 x SPL Dynamics ICE3500d's - each pair strapped running one sub (6400wrms per sub @ 12-14v...we will run 16v)
4 x Ascendant Audio 18" SMD subs - Numbers 96, 97, 98, 99!
Charging System
3 or 4 x 210a alts running 16+v
10 x XS Power D1400 14v batteries
2 x Dum Dum external regulators
Cabling
45m Knu Konceptz Fleks Positive 0g
30m Knu Konceptz Fleks Negative 0g
10m Knu Konceptz Fleks Positive 4g
10m Knu Konceptz Fleks Negative 4g
30m Knu Konceptz 10g speaker cable
25m Knu Konceptz Positive 8g
25m Knu Konceptz Negative 8g
Knu Konceptz RCAs
Sound Deadening
10 sheets x Loudboys 4mm stuff - 2 Layers over entire vehicle
6 x Second Skin Damp Pro Bulk kits - 2 Layers over the 4mm stuff
1 x Second Skin Luxury Liner over the SS Damp Pro
1 Layer 18mm bonded directly to floor
Roof is between 36-72mm thick of MDF
Raw Materials
10 x 8ft x 4ft 25mm thick MDF
8 x 8ft x 4ft 18mm thick MDF
25ltrs FG resin
2 Rolls of 450gm CSM
8 x 1ltr PU Glue
8 x 1ltr Wood glue
~20 x brushes
1 x Upol Bodyfiller
5 x Upol FG
2 x Fleece rolls
1 x 5ltr GelCoat
10ltrs Acetone
Other Mods
Rayvern Air ride system with uprated valves, pressure switch and air lines
Smoked rear lights
Carsson 8.5x18 rims
IronMan 225/40 XL rated tyres
Clear indicator lights
LED Bulbs
teamSPB stickers
Tinted windows
De-wipered
The above lists are always growing or changing...so they will more than likely change at some point or another!
teamSPB